Latest Projects
'67 RHD Pickup
(June 17, 2016)
---
RHD 1967 VW Single Cab - UK Spec'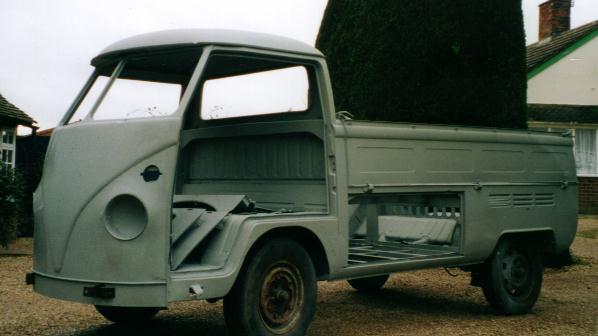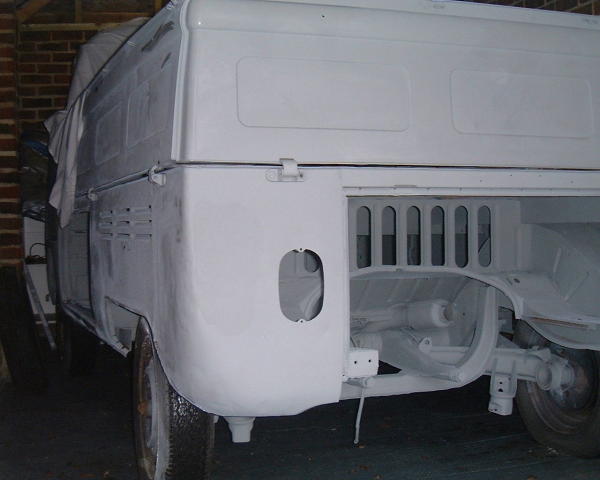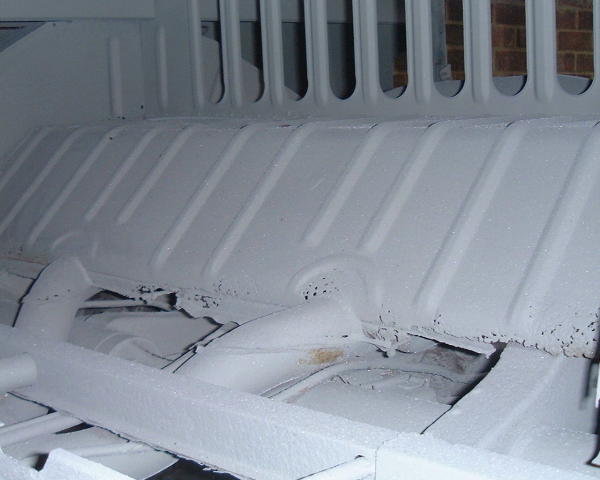 Pickup after initial 'sand' blasting. Ready for the welding to commence.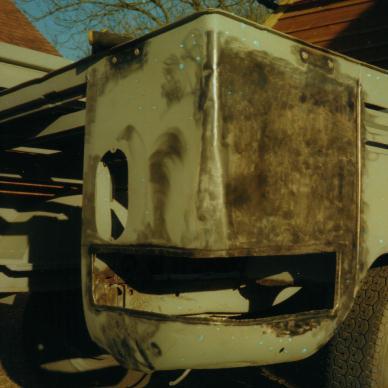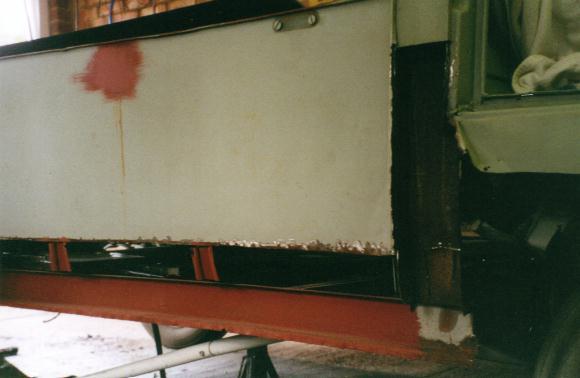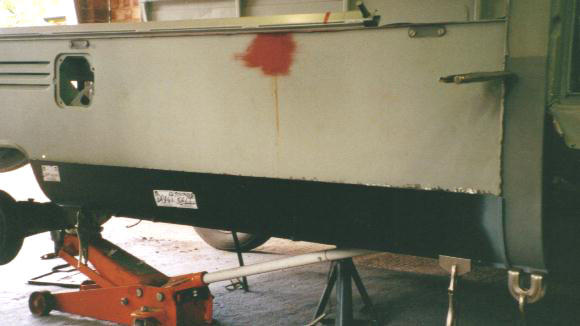 Cutting out the rusted panels.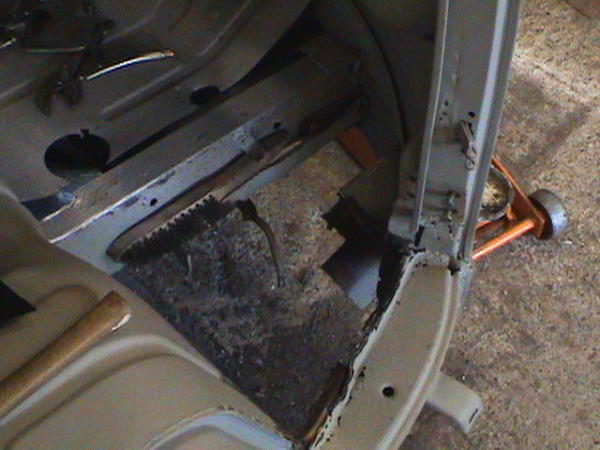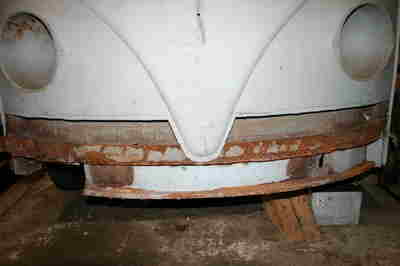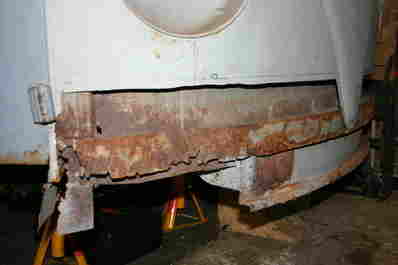 Mock up of repair panel placement & test once fitted in position, door alignment checked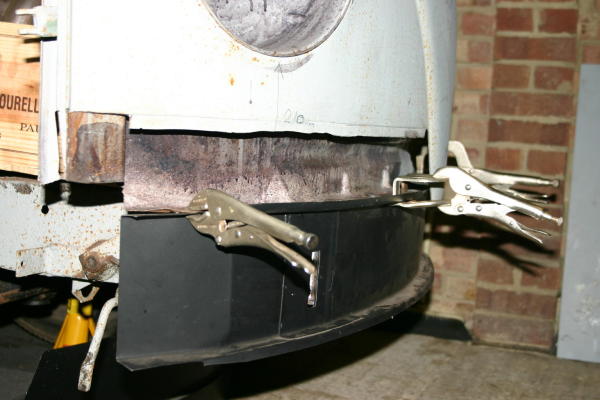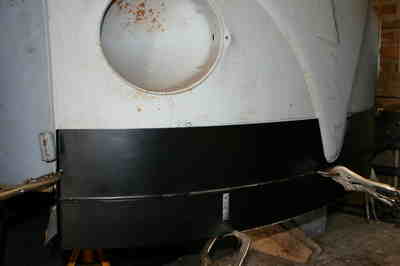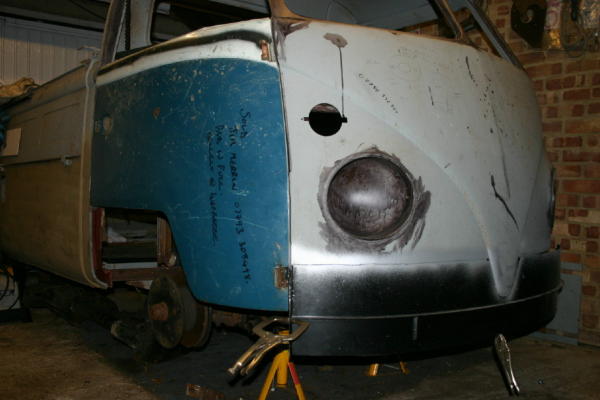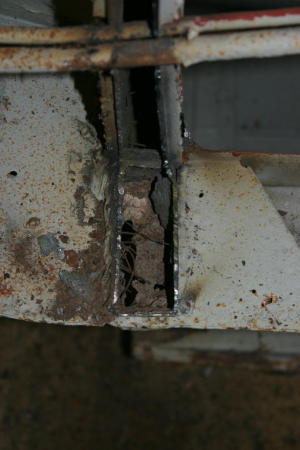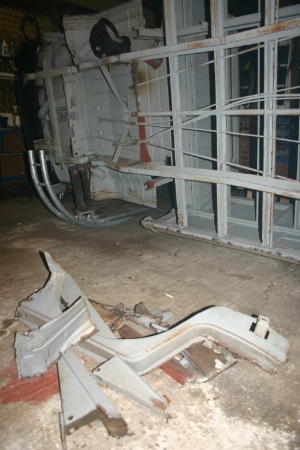 Cutting out more hidden rot.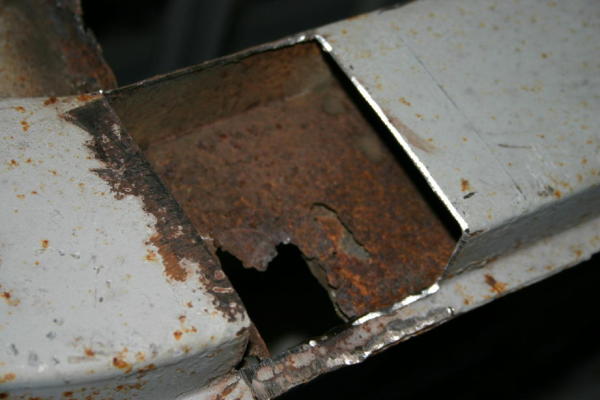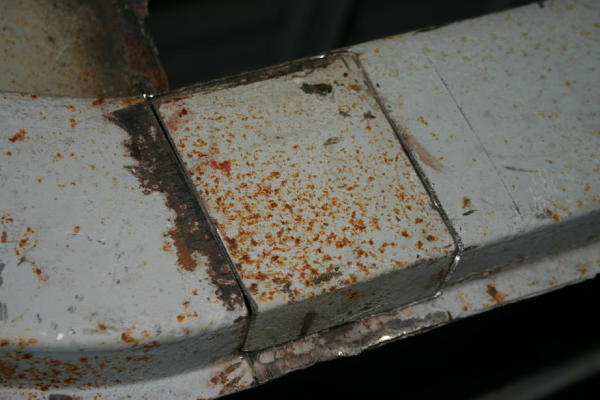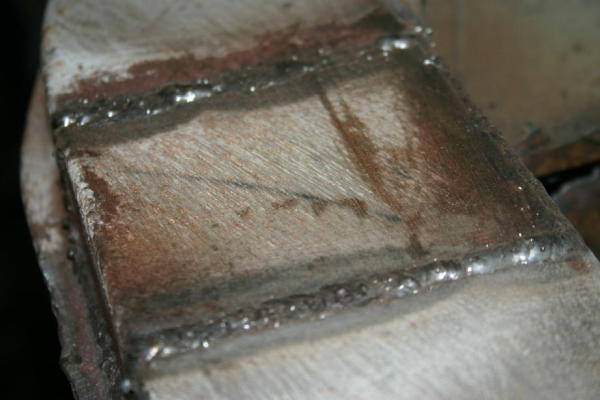 Stitching in the new panels.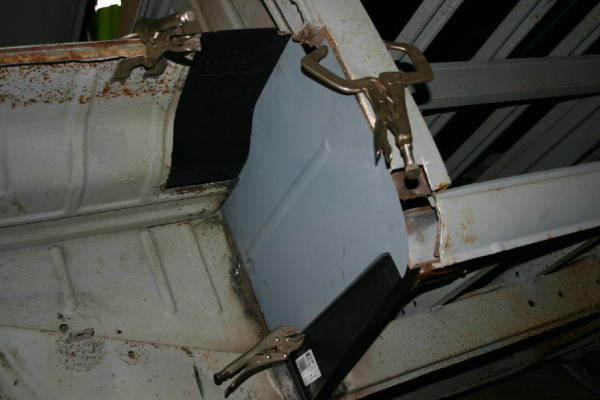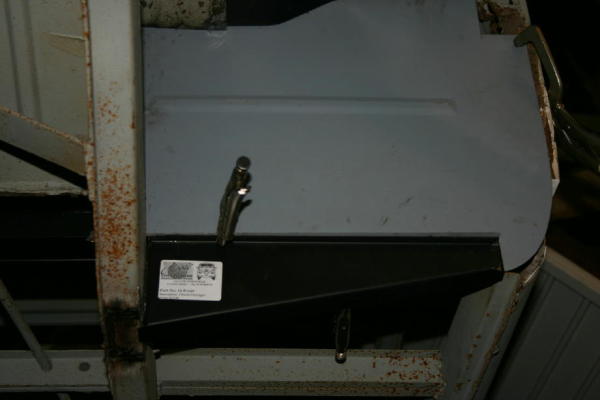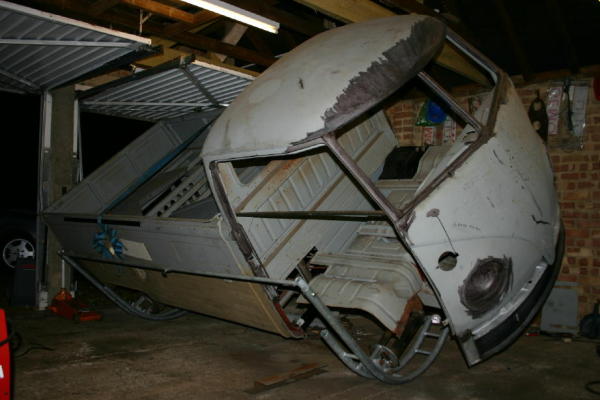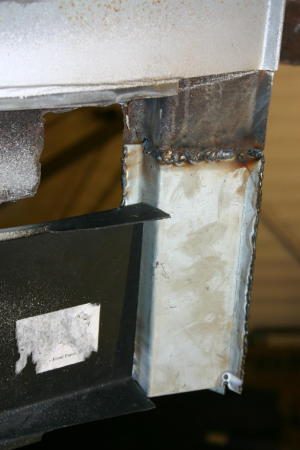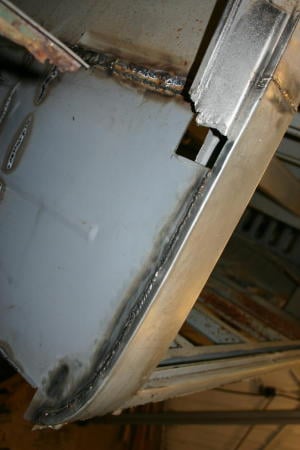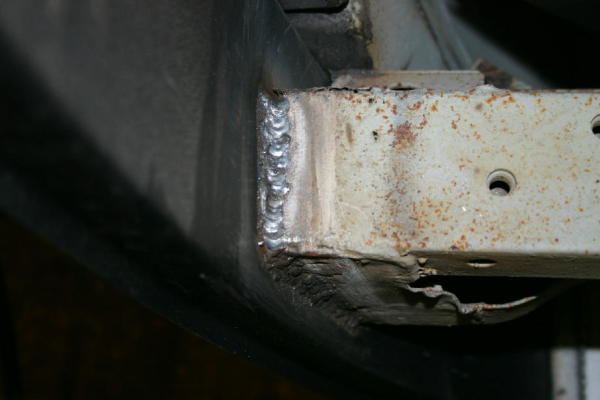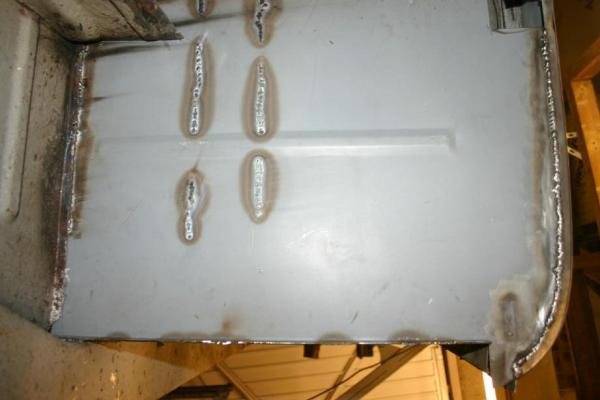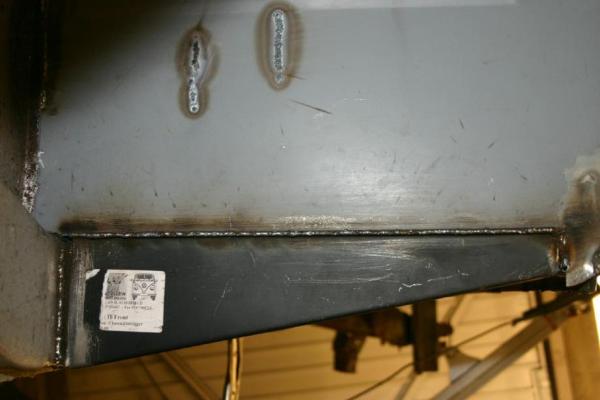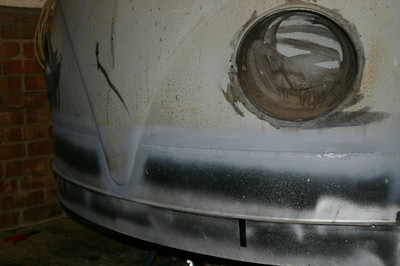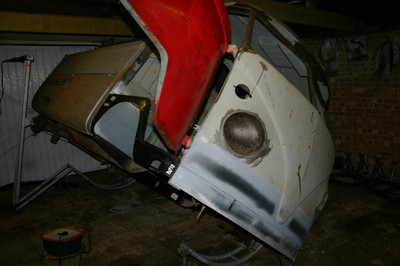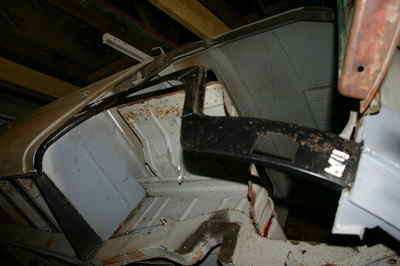 Chassis section missing the inner box skin for the front cross member to fit against so fab'd up a new panel.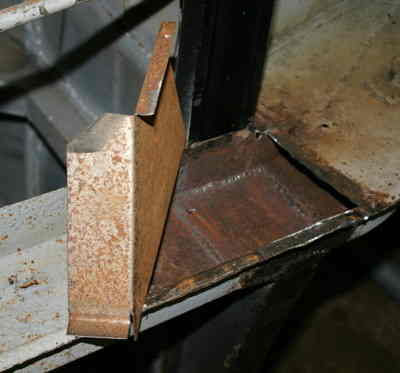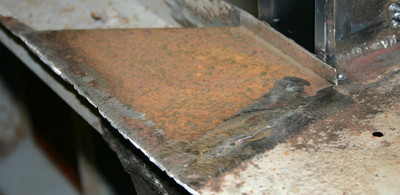 Move mouse over selected images to alternate between before and after image.
Chassis holes prep'd & patched
Beginning of the cab floor repair sections going in.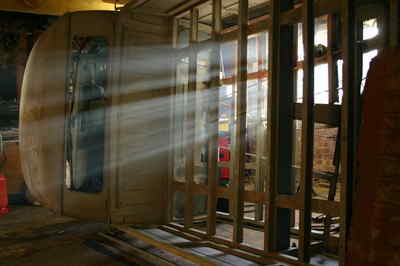 More rusty sections to be removed and repaired.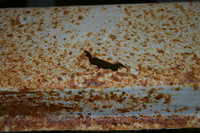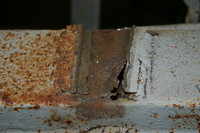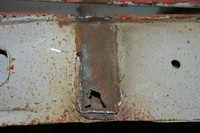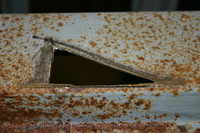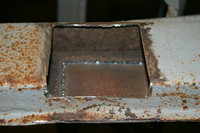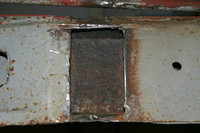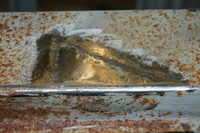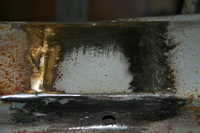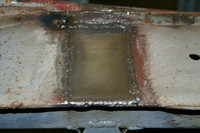 LHS door frame winched into shape & braced. Cab floor and arch sections going in.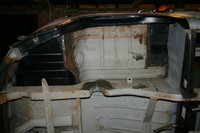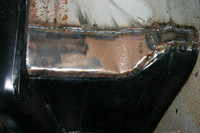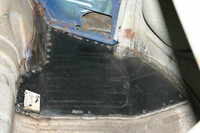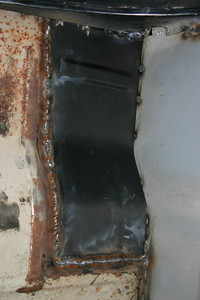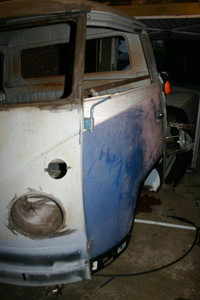 Trimming out more rusted sections. Cleaning up previous welds.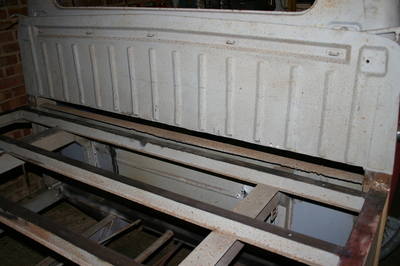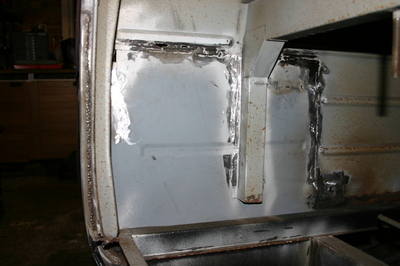 Opened up the RHS rear corner to long panel seam to remove the rust & old metal previous owner left in....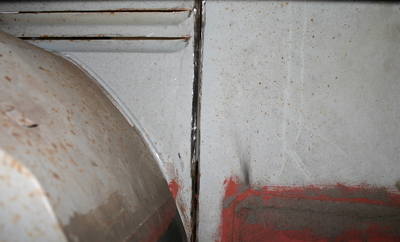 Checking the fit before removing more panels.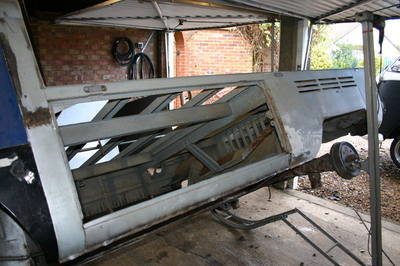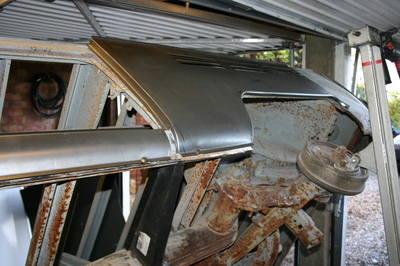 New panels came with incorrect flanges, shown here. So break out the TIG.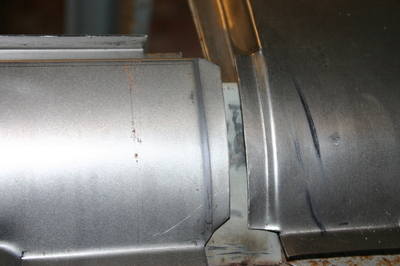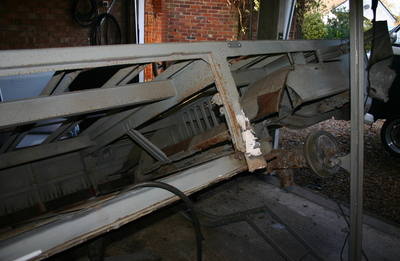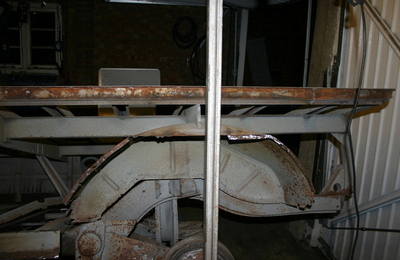 Nasty previous repairs. Double thickness wheel arches & panel strengtheners rotted out.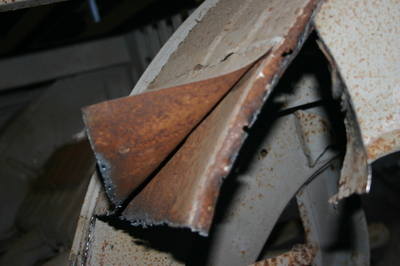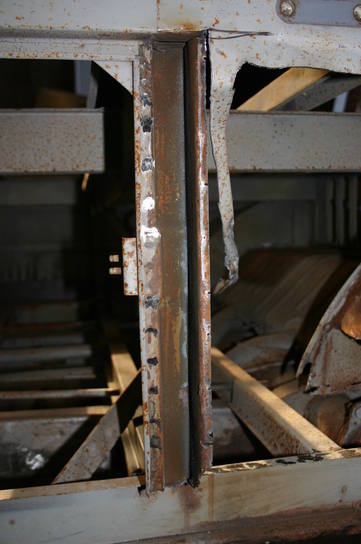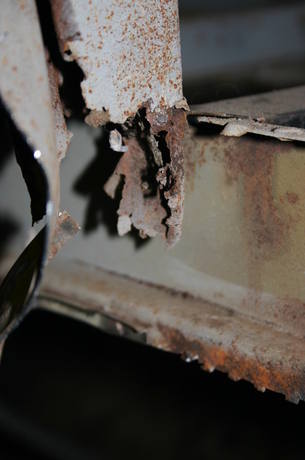 Front stripped bare then chemical prep'd.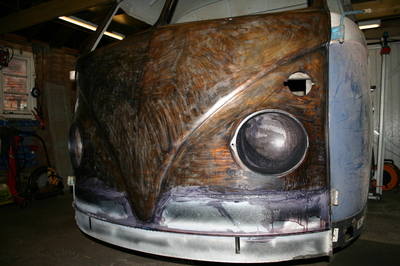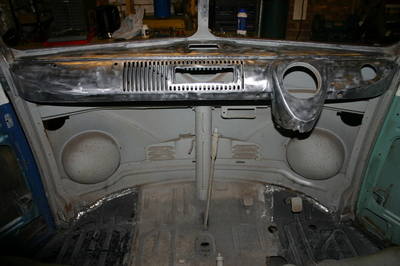 Front valance closing strip plug welded, then folded under, more plug welding then cleaned up.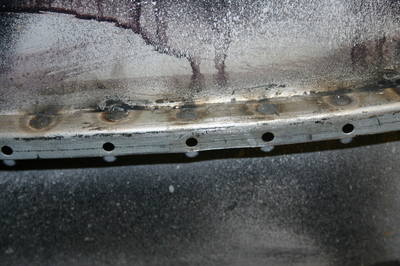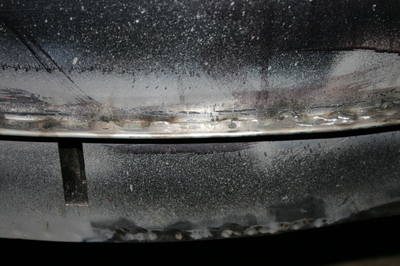 Moved the Pickup into a new location.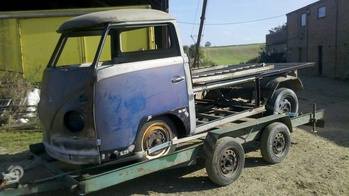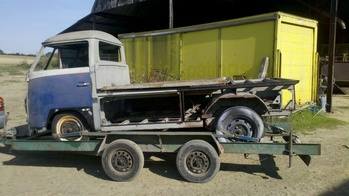 Roll over frame modified to bolt direct to the chassis, giving even more access.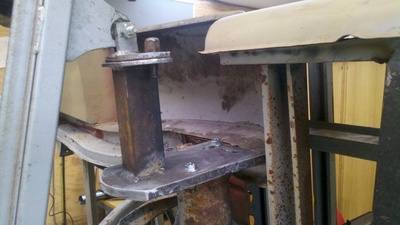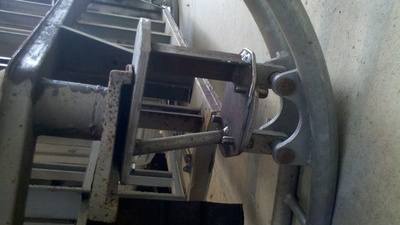 Plenty of space now. Stripping the chassis commenced. Each section cleaned back & rust treatment.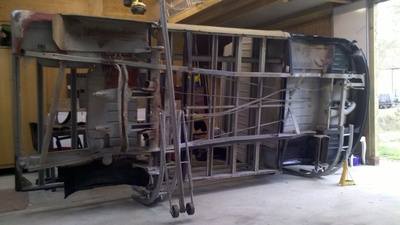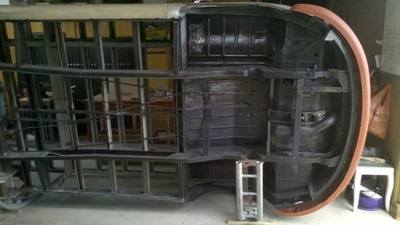 Damaged rear cradle needs some attention. First stripped back. Metal straightened out.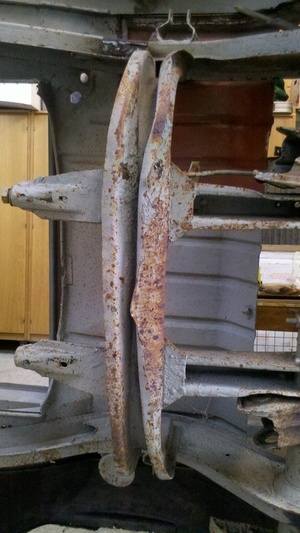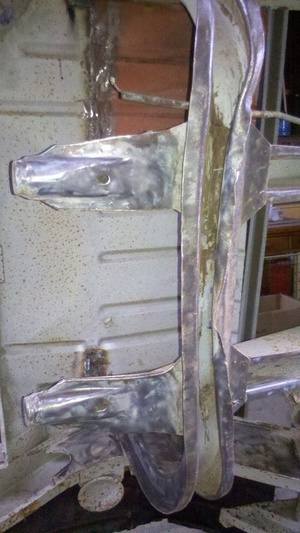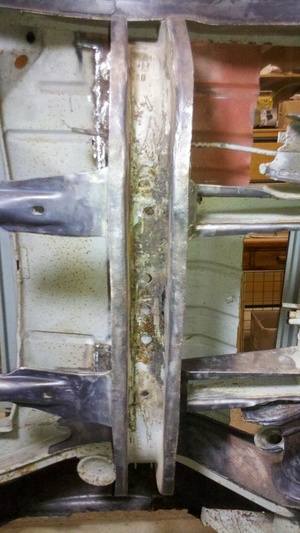 Test alignments of new panels to treated OG panels.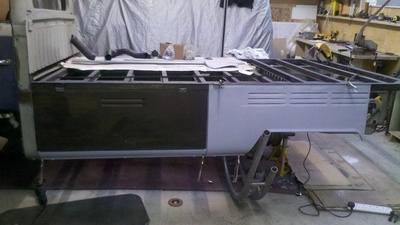 More chassis cleaning & treatment.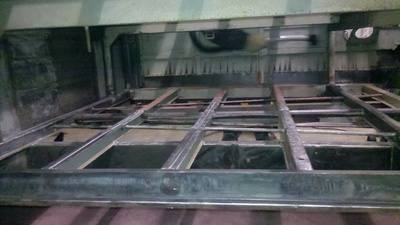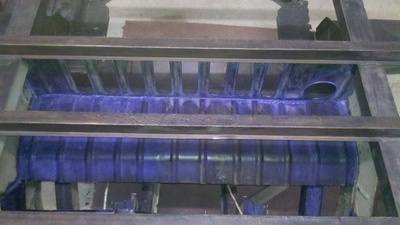 Heater ductwork installed. Some new some repaired OG.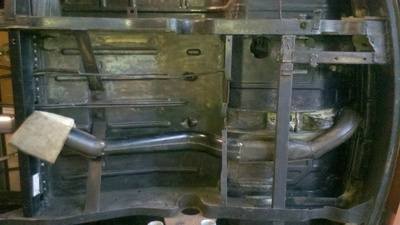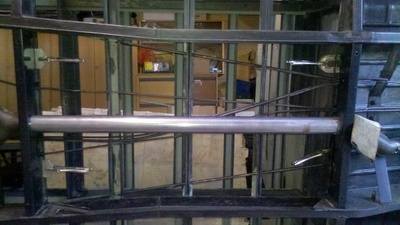 Valance hangers removed as rotten out. Engine bay tinware cleaned & treated.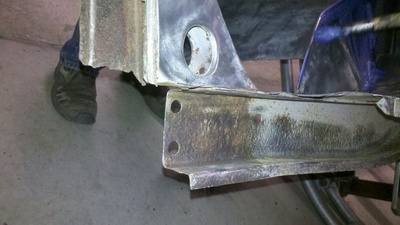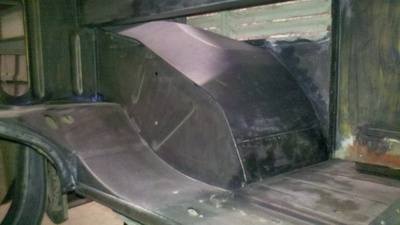 Floor section modified from LHD to RHD & mocked up in place. Arch repair panel needed to be longer to cover the rusted sections.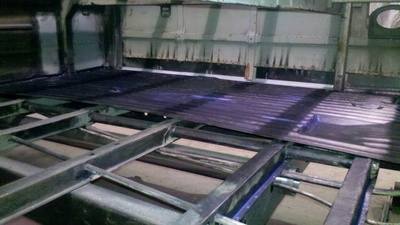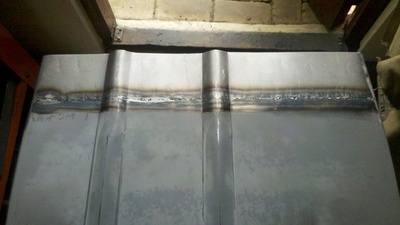 Holes finally being closed up.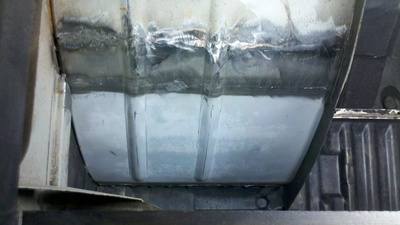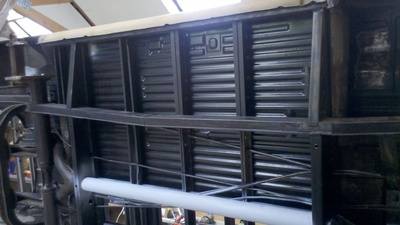 Gearbox cradle strengthener welded in. D-post removed ready for replacement panel.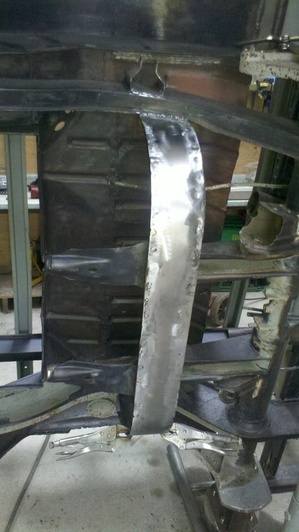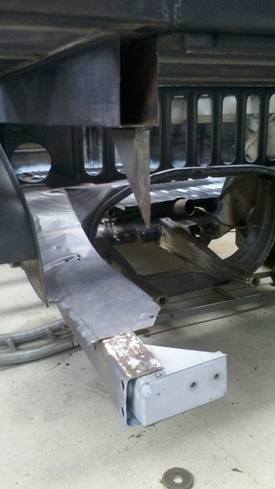 Short panel, treasure chest sill etc welded on.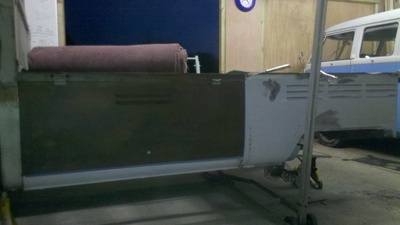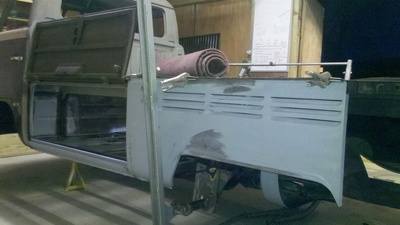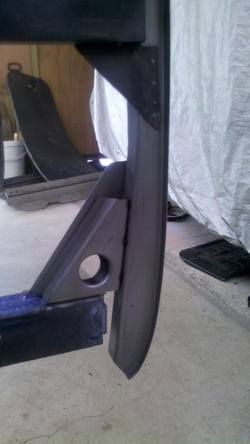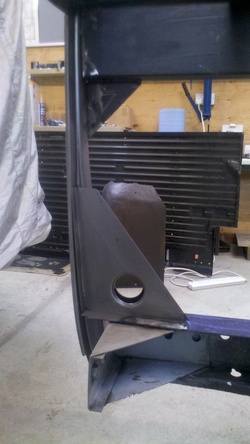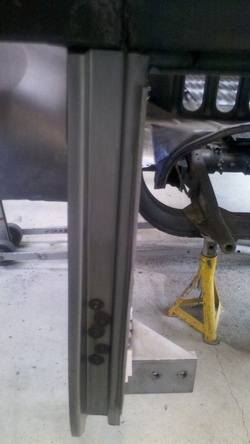 De-skinned the treasure chest lid ready for spot welding on a replacement.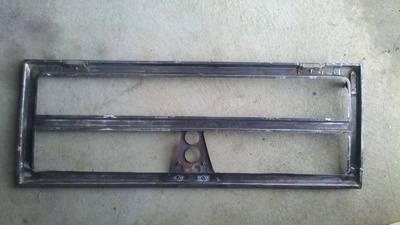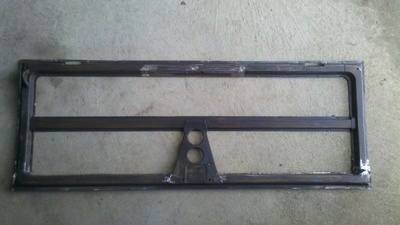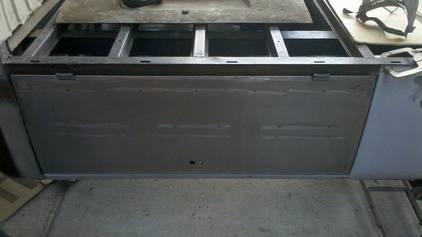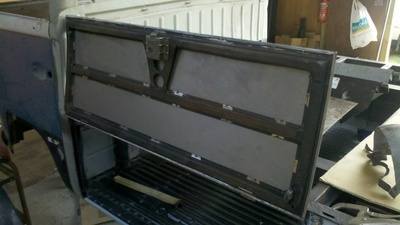 LHS panels spot welded on & primer blown over.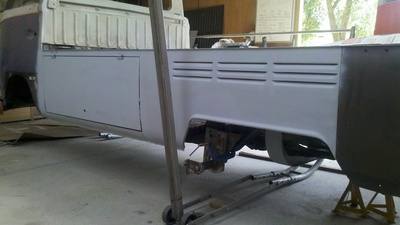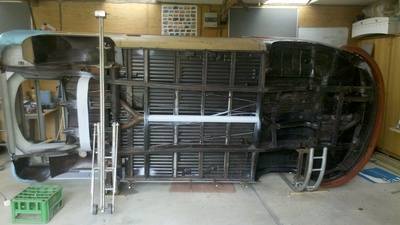 Treasure chest floor welding complete & another wheel arch closed in.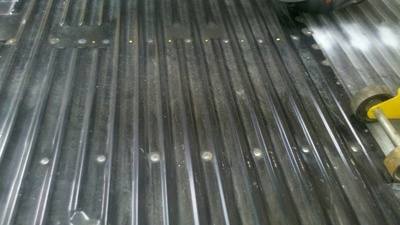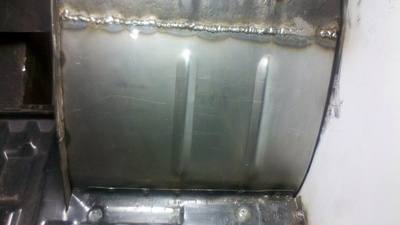 Starting to organise some of the other items for the rebuild, like seats. Old material off, seats blasted & new springs made to match the OG.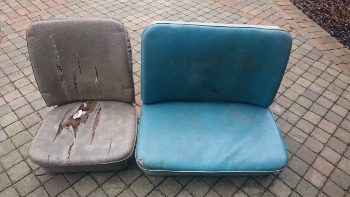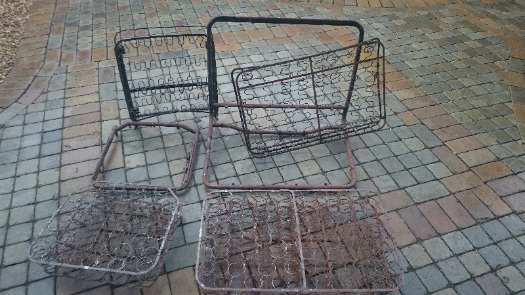 Test fitted the towbar too.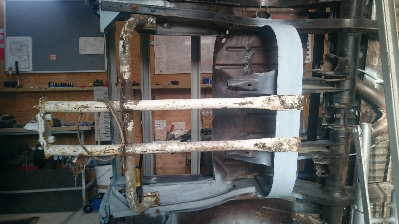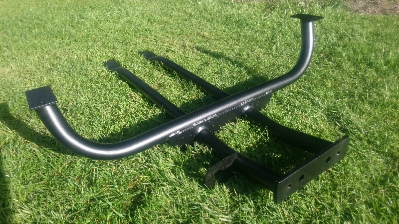 Fuel tank closing panel support structure replaced.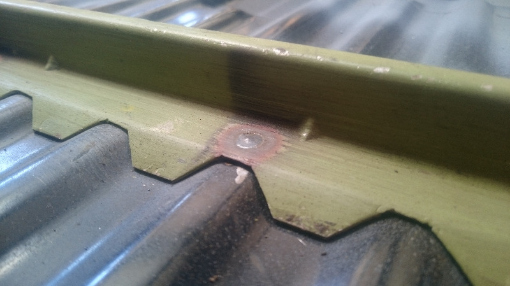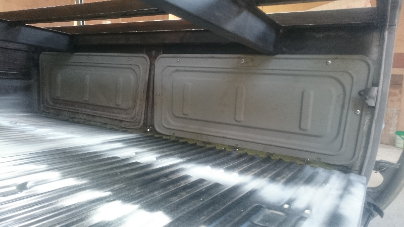 Body blasted & primered up. Followed by "Seagull Grey" top coat starting on the hidden areas with the Treasure Chest Locker. Load bed installed once the areas inside are painted.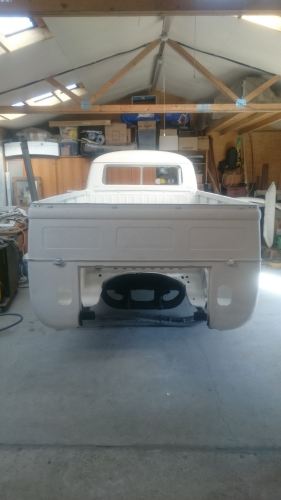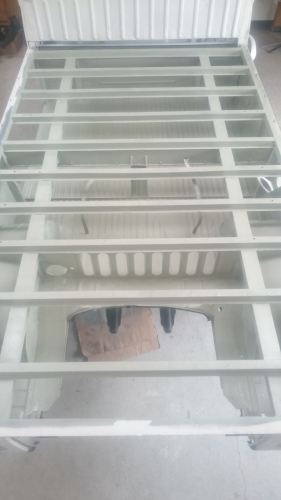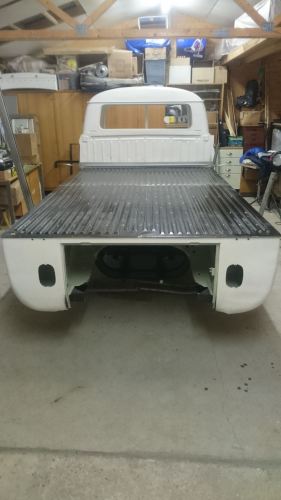 Cab area prep'd & re-primered.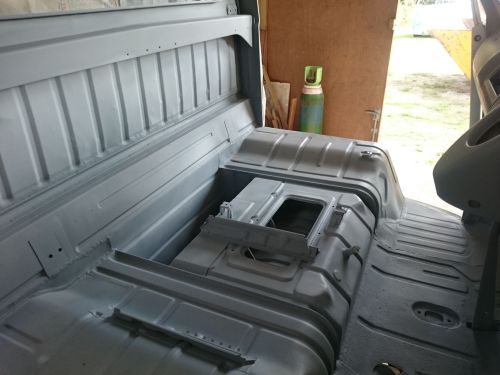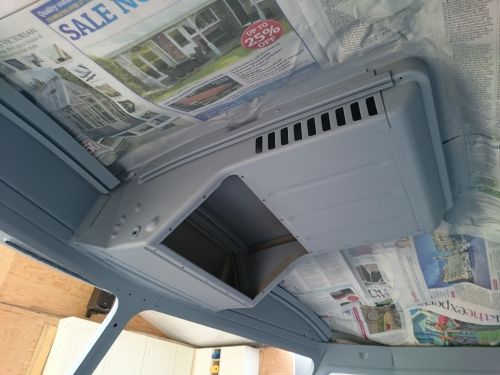 Various areas now in "Seagull Grey" & "Mango" top coat.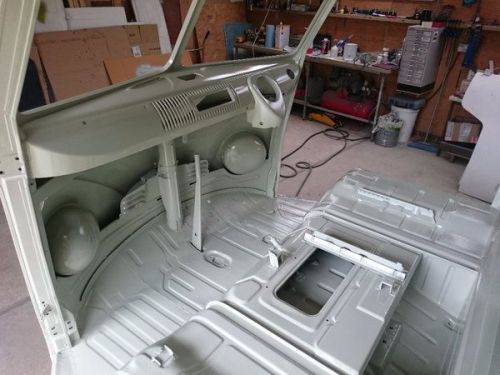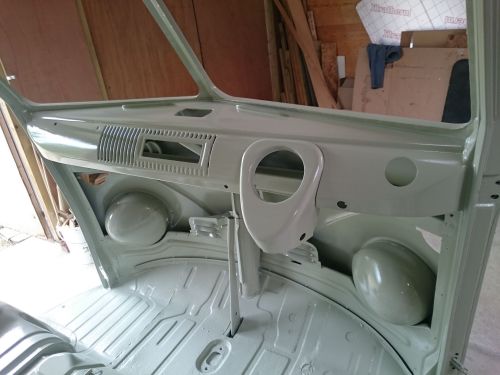 Pedal & mats being fitted in as a test. Treasure Chest Locker now with a foam protection / timber base & covered in a "checker plate" rubber mat.