"How To....."
T2 IRS Rear Stub Axle Bearing Replacement
(December 30, 2010)
---
T2 IRS Rear Stub Axle Bearing Replacement
Standard fitment on Bays and a common component of many IRS conversions on Split Screen Vans. The rear stub axle bearings can often be overlooked and only ever checked at the MOT stage. If yours have free play evident or wear when the wheel is spun by hand it might be time for some maintenance. Or when performing an IRS conversion a suitable time to replace the used bearings ahead of the upgrade.
Standard used hub carrier with the stub axle still installed.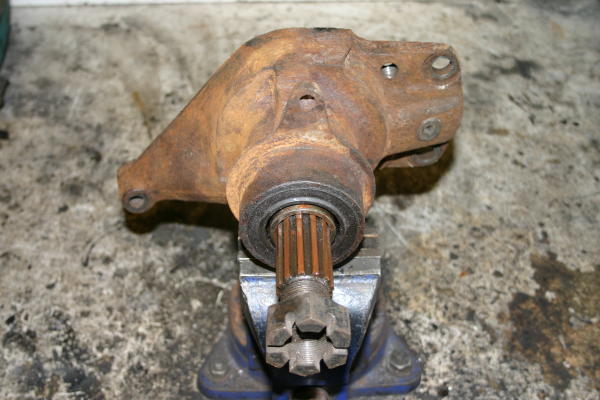 Best if you have access to a hydraulic press but also possible to drift the stub axle out of the hub carrier, using the nut to protect the treads.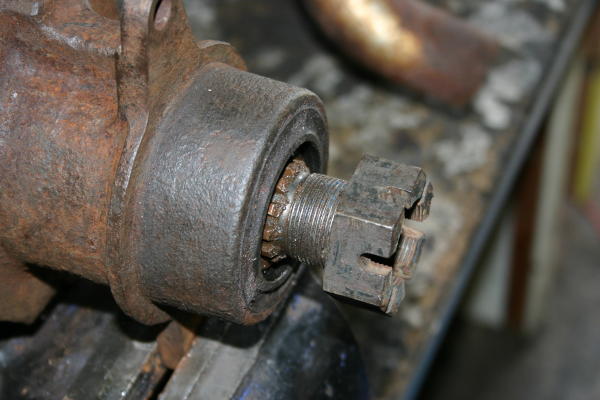 The stub axle should be withdrawn out the inner side of the hub carrier.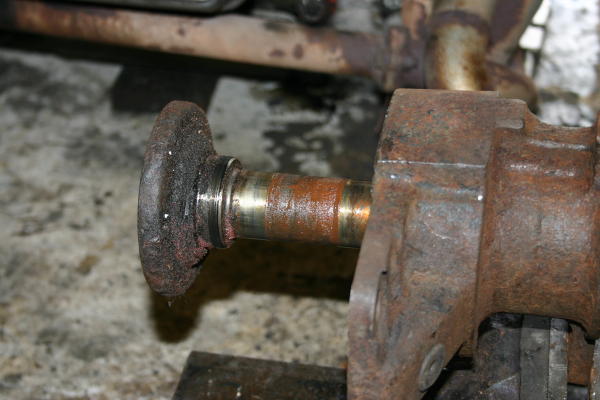 Lever out the old inner & outer grease seals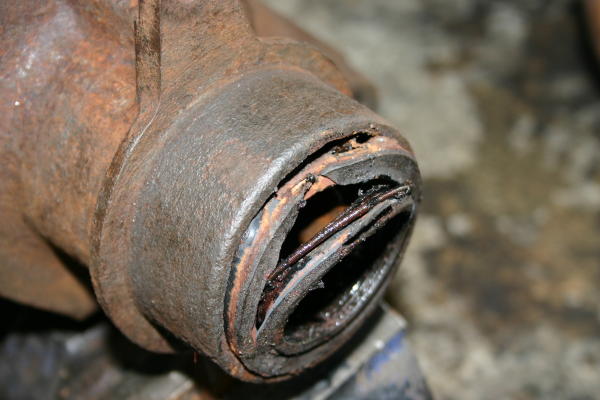 At this time, remove the central spacer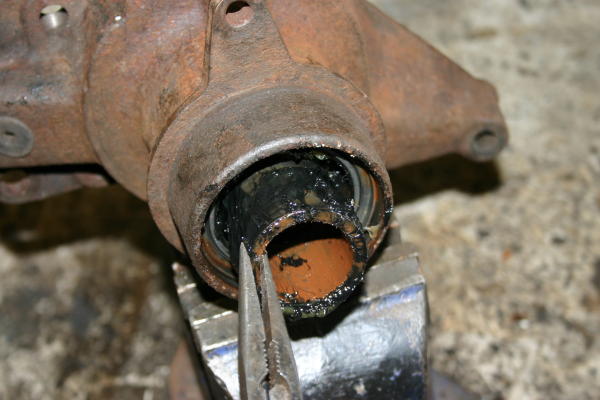 Clean off the excess grease from the inner bearing to reveal the retaining circlip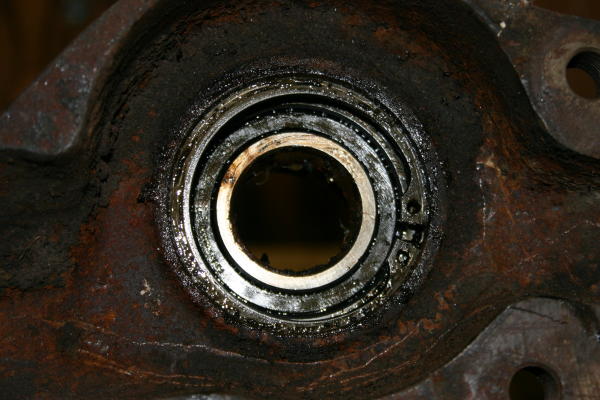 Remove circlip & knock out the inner bearing from the opposite side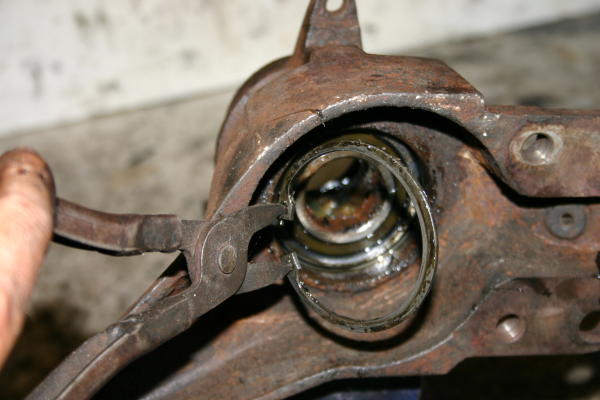 Clean housing of remaining old grease & remove outer bearing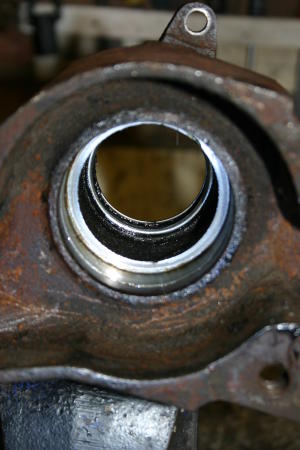 Hub carrier cleaned ready for new bearings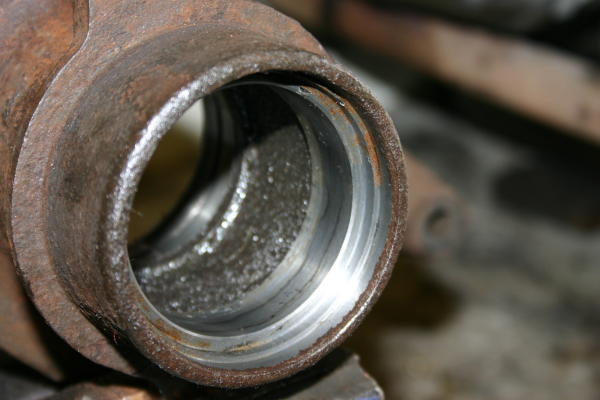 Align new inner bearing to the housing & press or drift into position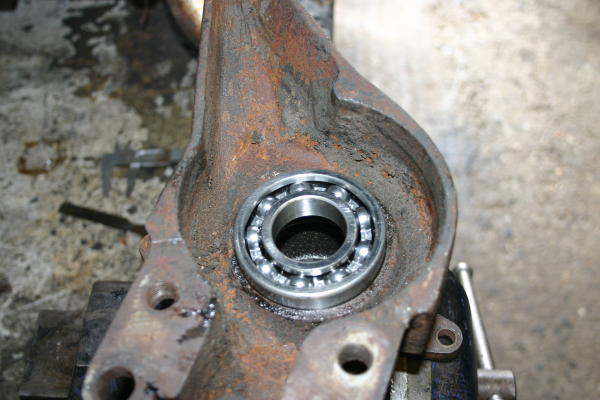 Once bearing fully inserted into hub carrier, refit circlip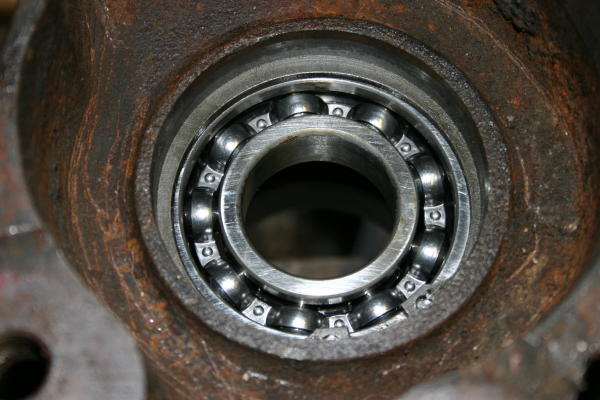 Grease bearing once fitted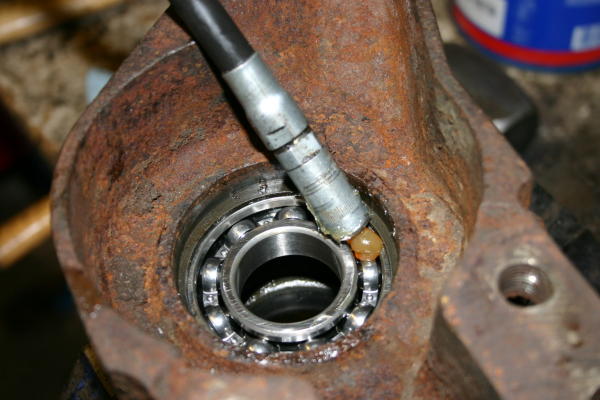 Or pre-grease before installing into housing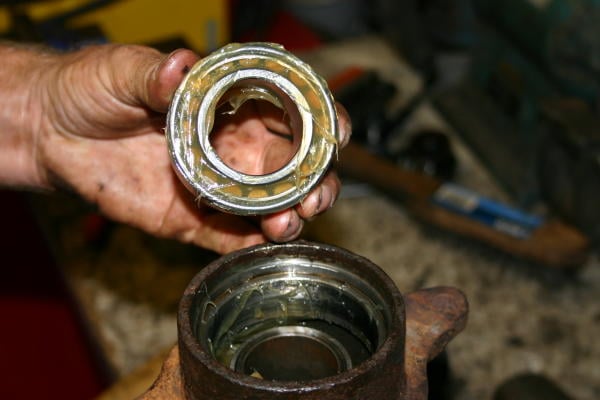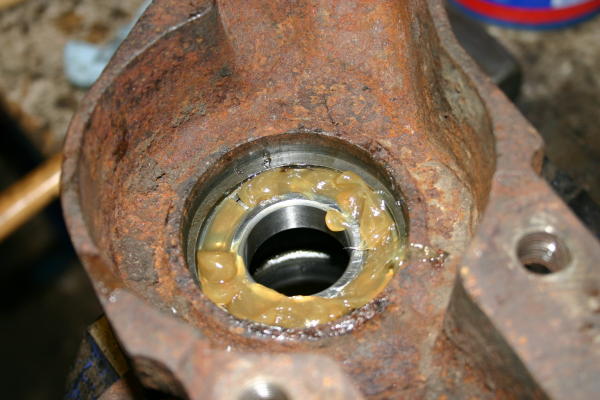 Fit the new grease seal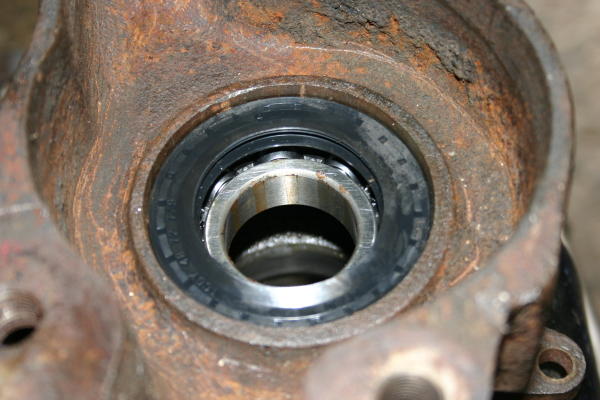 Turn the hub carrier over & re-fit central spacer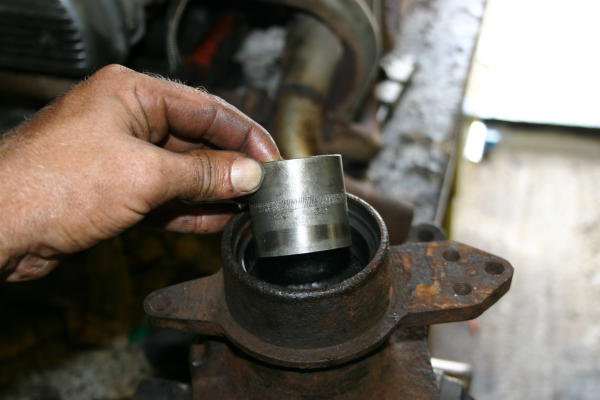 At the moment the spacer will free to move inside the housing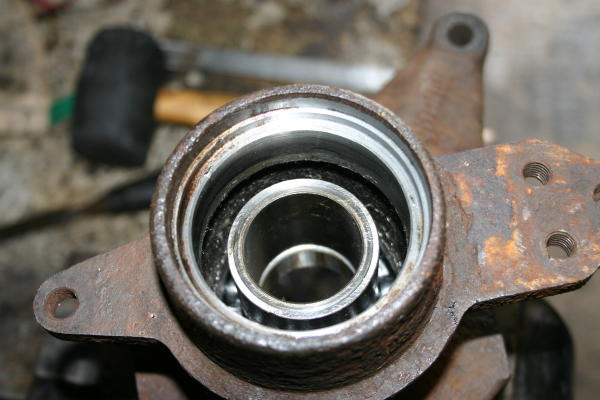 Press or drift outer bearing into position. Outer bearings have a floating inner spacer collar, so ensure this is also fitted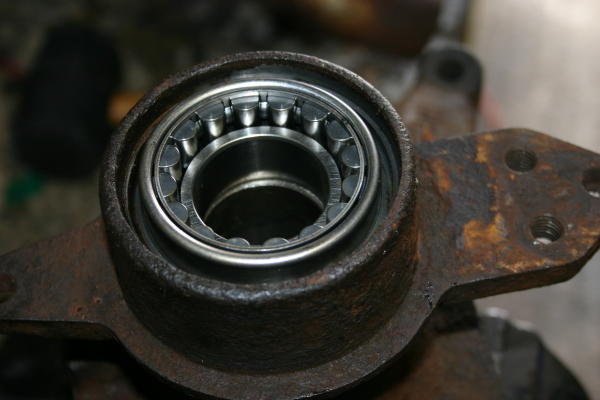 Once fitted, re-fit the circlip, grease bearing & install the new outer grease seal, then align inner spacer to allow stub axle to be re-fitted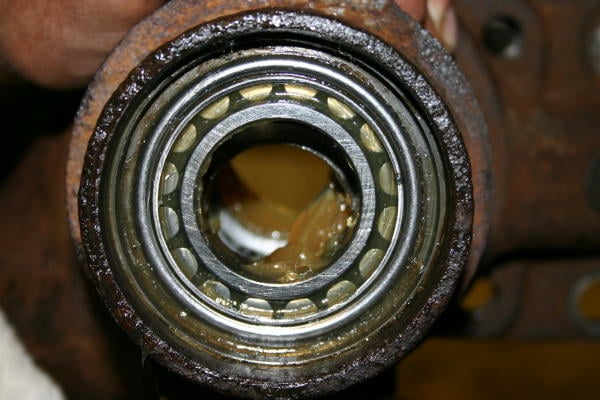 Clean up the stub axle to remove old grease / dirt / rust etc.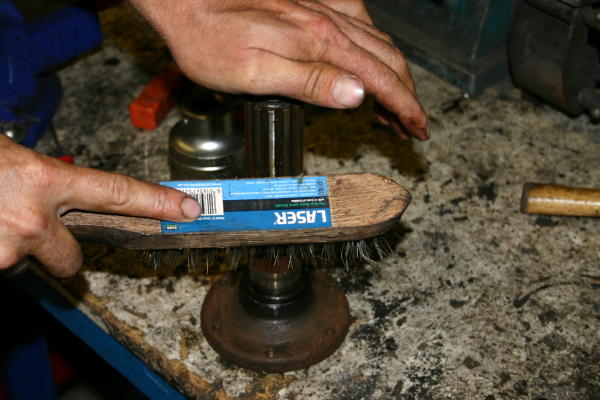 Press or drift the stub axle back into the hub carrier through the new bearings & the inner spacer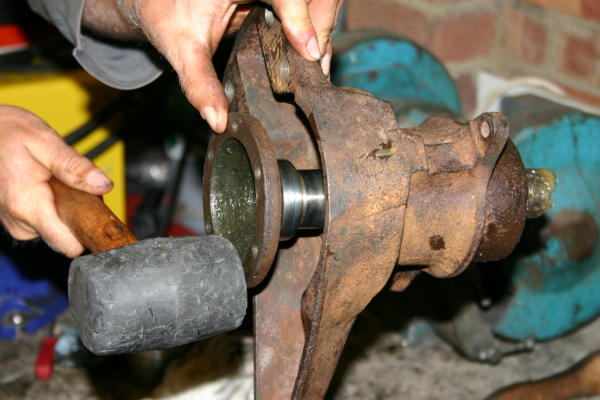 Completed installation