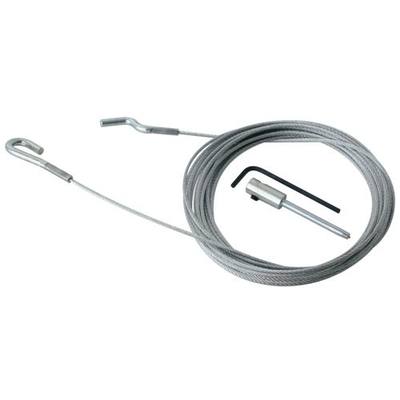 Accelerator Cable - Heavy Duty
Heavy duty accel' cable
It fits every air cooled VW ever made, and a lotta water cooled ones too. One cable does the job
It's manufactured from multi-strand super flex steel to provide smoother, precise throttle action. It will out last the more rigid VW cable many times. You can update an early stiff wire cable with the new Super Flex Cable or replace a worn or broken Beetle, Buggy, Bus or Squareback cable. It's the best you can install, no other type of cable even comes close.
Cut the cast end off of the cable thats not required to fit depending on the year of the vehicle.
15ft long, multi-strand cable.