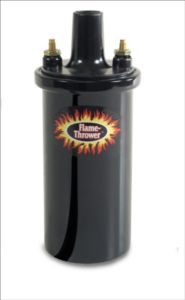 Pertronix12V Flamethrower Coil
Flamethrower "1" Coil, 3 Ohm.
Black version.
When fitting an electronic ignition to your VW, the original coil can find it a struggle to produce enough volts to give you it's true performance. Upgrade your coil to this black flame thrower coil to give your engine up to 40,000 volts of power. (8mm ignition leads are recommended).