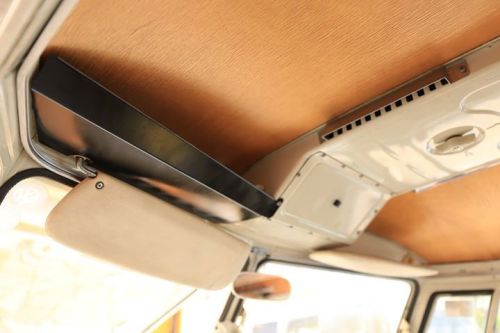 Sunvisor Storage Shelves
TOP SHELF TRAYS.
Top storage trays for a late Split Bus
It allows you to place small objects in a convenient location while retaining the sunvisors.
Matching pair for both sides LEFT and RIGHT. This is a high quality product that is screws to the existing holes for the sunvisor and the ventilation cover.
Laser cutting, precision folded and powder coated in white.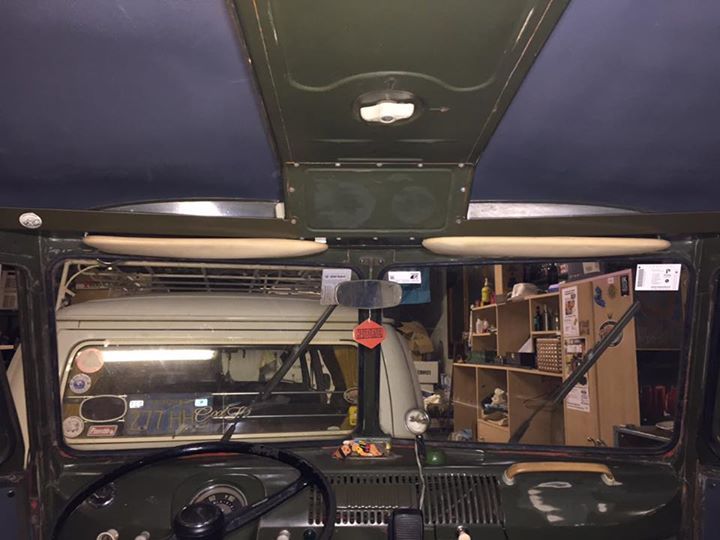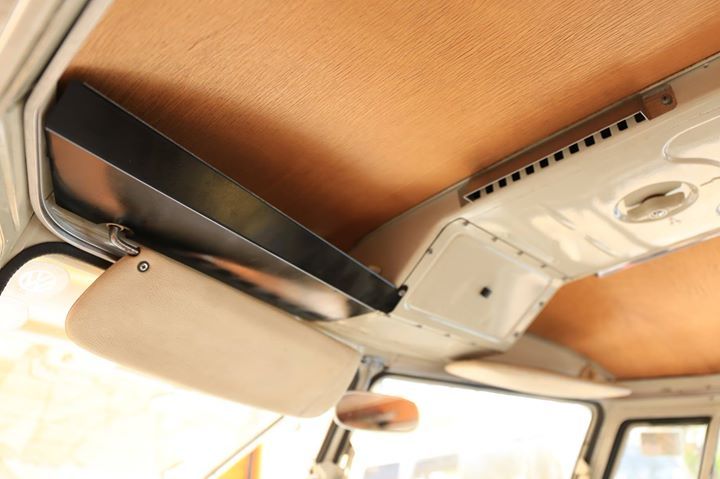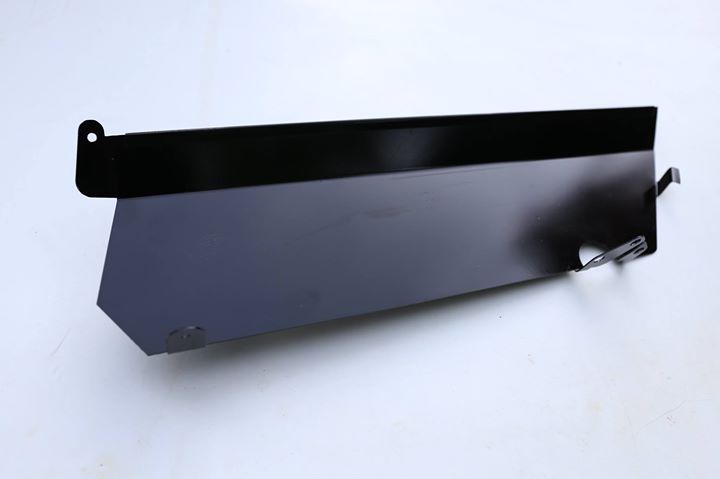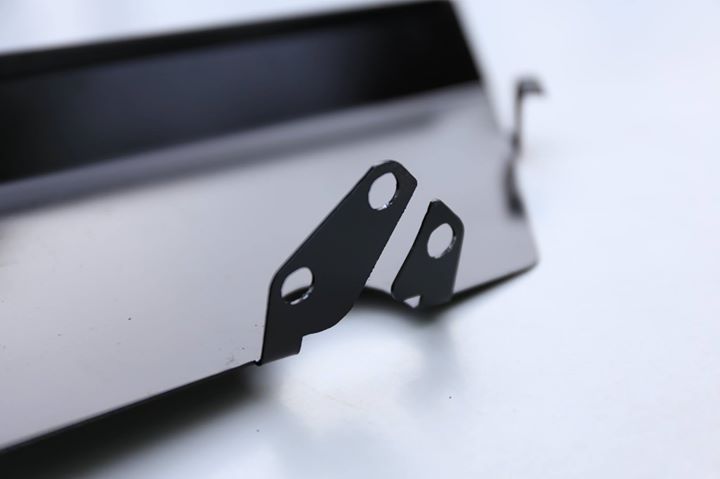 Colour coding to your paint code available.