Tom's Westy - Testimonial
Posted on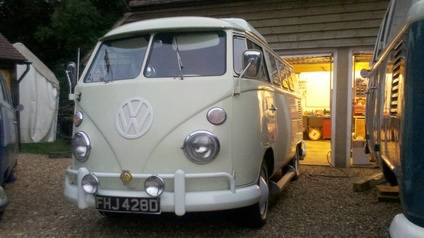 MOT time again for Tom's Westy. So while it was in, some further tweeks & servicing was carried out.
Engine came out to improve the accuracy of the fuel gauge vs fuel sender. Which was a perfect time to install the CHT senders & improve the external oil system.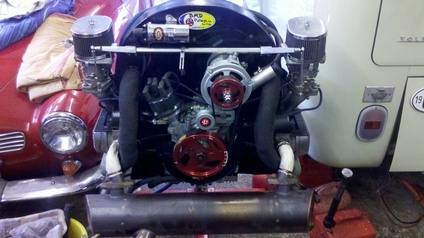 As part of the normal servicing, the front brake calipers needed freeing up as they'd corroded in the bores so began sticking.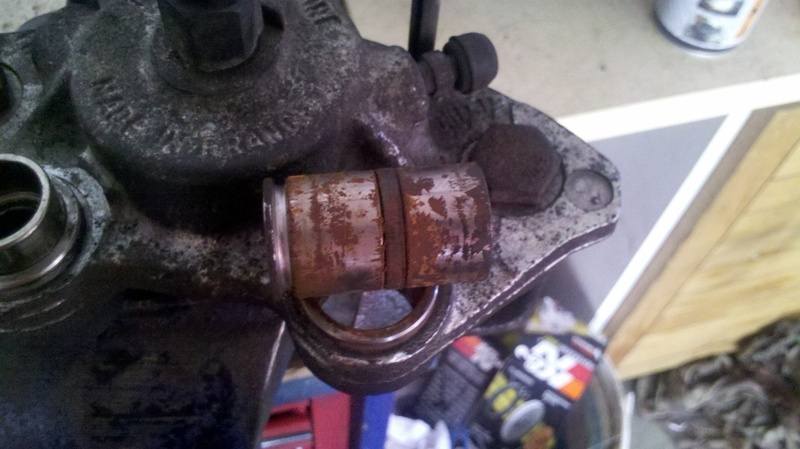 Full mechanical & lub' service and a clean sheet at the MOT station.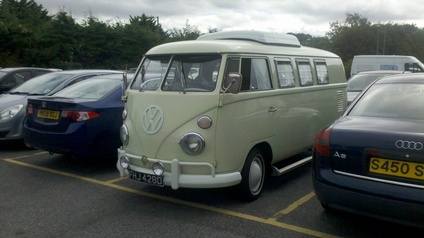 Testimonial from the owner:
To whom it may concern,
For anyone nervous about letting their prize VW out of their own care, hands and high standards then this testimonial wholeheartedly recommends Jim Merrin (VW Jim) for such a leap of faith, trust and excellent quality work.
I was based in Boston (USA) and my 1966 split-screen was still in the UK having been plagued with problems after purchase - overheating, seizing and costing thousands.
I had previously taken the van to an engine specialist (who builds race engines) for an external oil cooler to be added. This work proceeded but on the first journey out an oil pipe blew with too much pressure and the engine seized solid (again). It took about a year of ups, downs and endless cost and drama to have the specialist rebuild the engine. I was fed up, without any faith and highly sceptical of risking my van with someone again.
But, being in the US most of my time, I had no choice other than to move forward and pick someone new to upgrade the van for reliable motoring.
I wanted to introduce independent rear suspension, new rear brakes, a reconditioned gearbox better matched to the engine and solid rack and pinion steering!
My extensive search, and prolific reading of reviews, led me to VW Jim (Jim Merrin). He did not hard sell to me and gave excellent advice in a patient and easy to consume manner that set the project up for success. We agreed a programme of work and the van was delivered, parts were on route and Jim communicated regularly and fully with photographs, detail, advice and options which such knowledge, VW passion and high standards that I could not be anything other than highly impressed.
Many prior issues were uncovered and Jim spent the time to fix, renew and protect the van without a blink - because that was the right thing to do and he is clearly a perfectionist with very high standards.
Since the first major project conducted over 3 years ago I have been to Jim for all my subsequent improvement and maintenance on the van. I would not trust anyone else win my pride and joy and the quality of work I have experienced from Jim surpasses anything I have seen or even heard about during the last 30 years. Jim has total integrity, professionalism and skills, knowledge and care beyond measurement.
I would recommend Jim Merrin to anyone who values their VW and the engineering and mechanical skills required to safely restore, maintain and upgrade their vehicle.
My son now takes his 70's Beetle to Jim - who else !