Bus gets adjustable spring plates and a Firetec system installed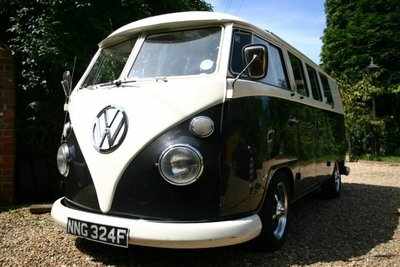 Other work included repairing the rear brake backing plates. Being IRS'd using early Bay parts, the backing plates are obsolete. So a mod' is required to use available parts. Current backing plates were rusted & cracked. Late Bay backing plates have different star adjuster mounting configuration.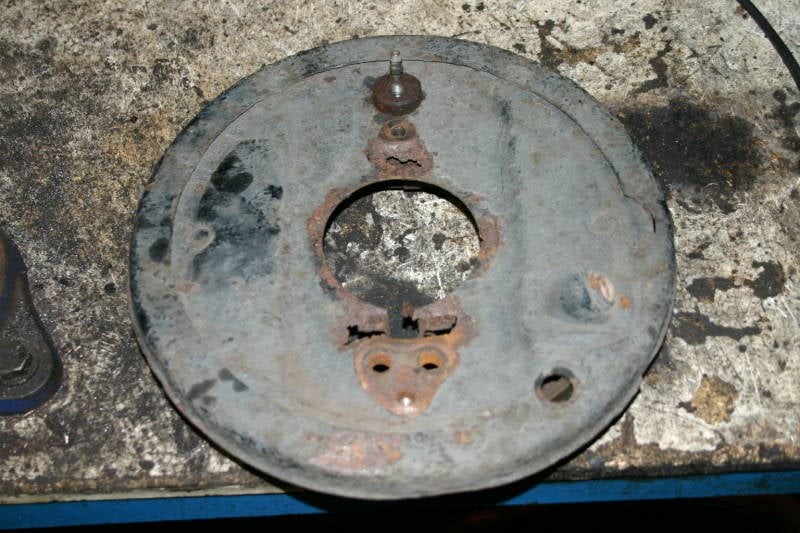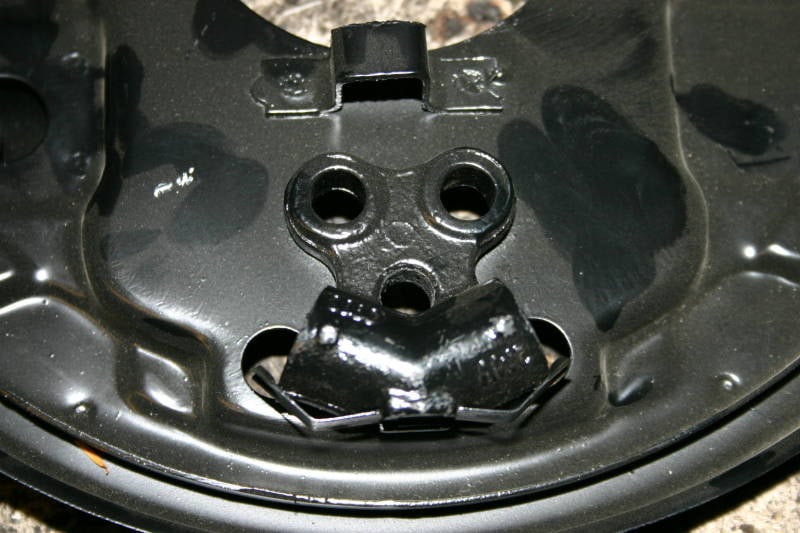 Early Bay look like these. First job is to remove the star adjuster mounts.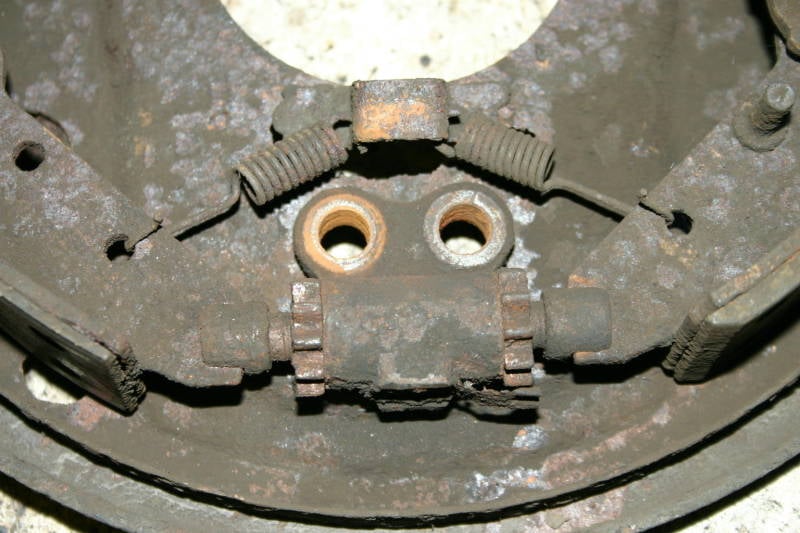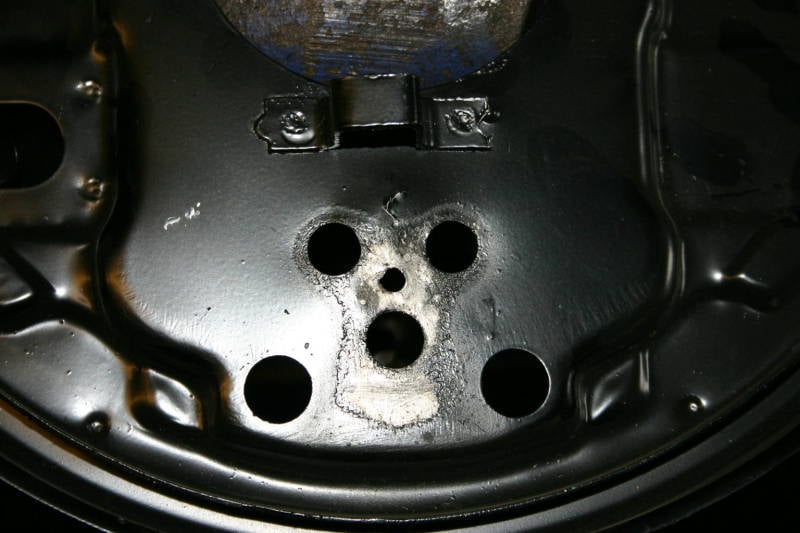 Then weld the old mount to the new backing plate.