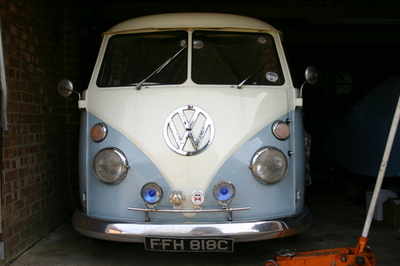 Outwardlly, this bus looks stock but is heavily reworked in suspension, gearbox & engine.
Previously the front beam has been swapped for a CE stock width roller bearing beam. New stock spindles with the CSP front disks replaced with vented Futbus disks. At the rear the gearbox has been replaced with a high ratio unit mated with rebuilt reduction boxes & a stroker engine.
Now its back for an EFI upgrade. Using genuine VW EFI components & a Canems ECU system.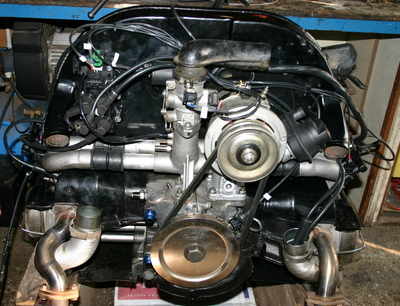 VW EFI hardware includes OE throttle body, air bypass valve, manifold / runners & endcastings with new VW fuel rails and cleaned / tested injectors. GM hardware for the MAP sensor & coil pack. The manifold is tapped for a servo vac' take-off.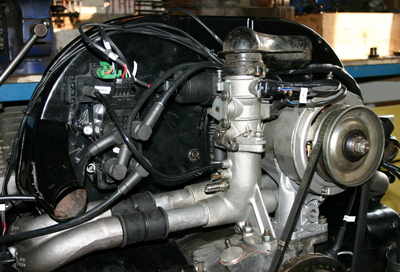 New VW fuel rails ready for plumbing in.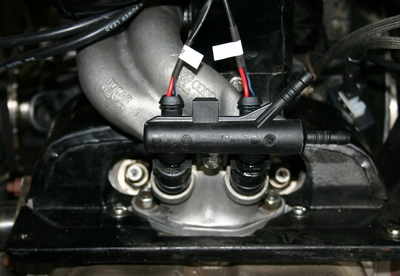 OG intake metal connections shot blasted & satin powder coated. Air bypass valve connection TIG'd to elbow.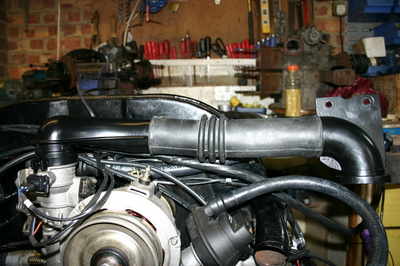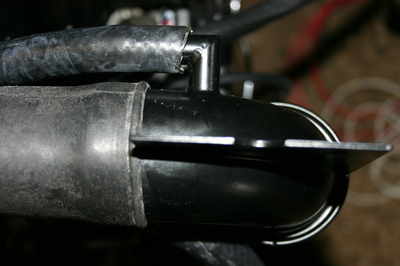 ECU mounted. CPS temporary bracket.