Tidy Stock Devon
Posted on
Nice example of a stock Devon Bay.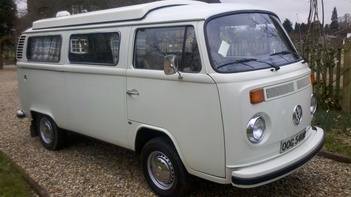 In for a 2,500 miles service since the new engine went in last year.
In addition to the engine service, a few other things to solve;
1 The front disc brakes, it pulls to the left on braking - Brakes serviced and now drives straight & true once more.
2 The vacuum system on the washers doesn't hold the pressure - Leak identified & cured.
3 The main/dipped beam! - Fault found & rectified.
4 The heater isn't very efficient? - Heater cable connections serviced.