Tom's Running Gear Upgrade
Posted on
Tom's bus in for IRS, servo & running gear refresh.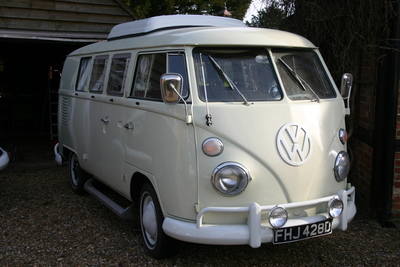 Removed the CSP brakes only to find that the pad retaining springs have not been installed & the front wheel hub nut locking tabs were broken and should not have been used.
Engine case bolt(s) missing.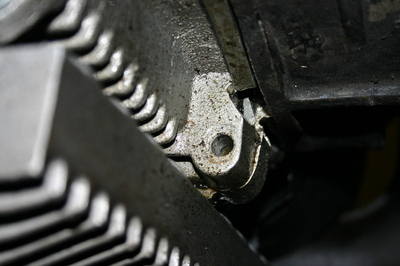 Engine rocker breather hose found to have fallen off. Second rocker breather hose crushed when engine was fitted.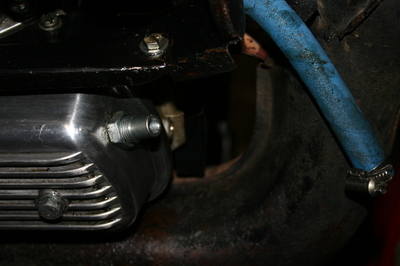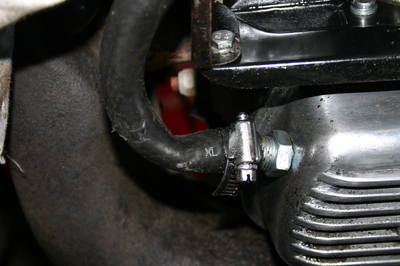 Filler neck breather hose bend radius was far too small so also squashed / blocked, so the straight fitting replaced with a 90 degree fitting. Coil mounting moved away from heat due to previously being mounted on the exhaust flange.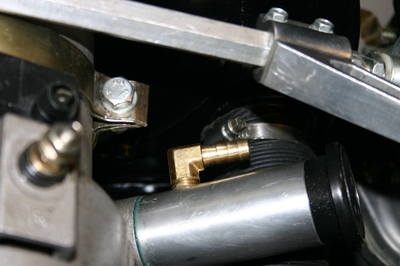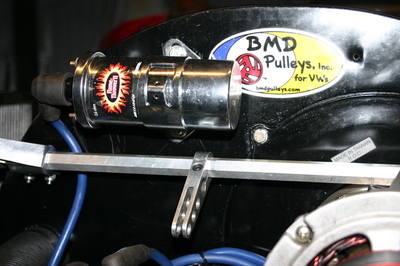 After removing the engine, these completely failed gearbox mounts were found.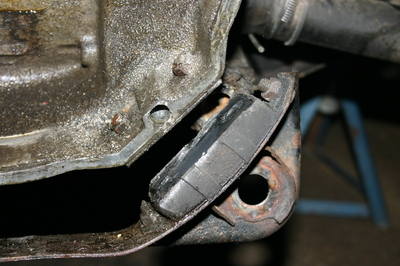 Gearbox earth strap was broken / disconnected. Accel' cable conduit has been cut and left floating. Gear selector rod wasn't lock-wired. Original cables in poor condition so need attention to prevent an electrical fire.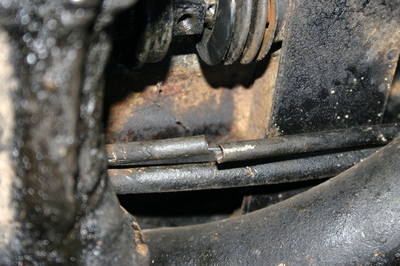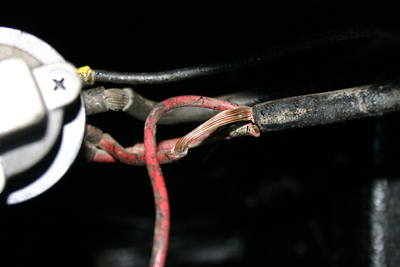 Next stage is prep' for IRS components. External oil lines removed, fuel tank drained, spring plates & heater pods removed. Heater cable conduits released from chassis & moved inwards. Bolt on IRS brackets are loose fitted to the torsion tube.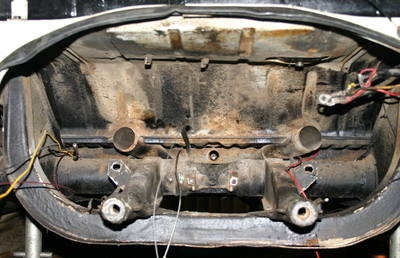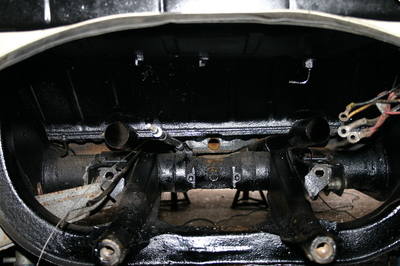 Original shock mounts & bump stop brackets removed & chassis rail cleaned. Adjustable spring plates & unrestored T1 a-arms are loose fitted to mock up the location of the upper shock mount that also forms part of the bump stop bracket. Once all the components are checked for clearances & the bump stop meets the centre of the strike plate, the shock mount is tack welded in position.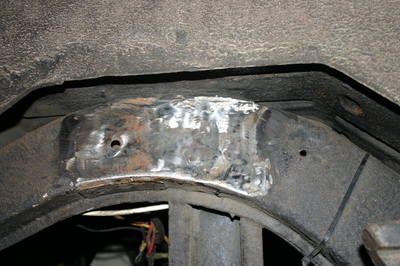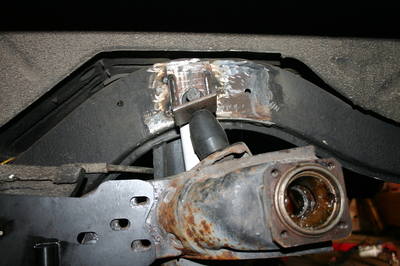 New Bears Motorsport IRS gearbox. New gearbox mounts, earth strap, CV spacers, nose cone seal & rear coupling lock wired in position. Starter motor test fitted to check bush size.
T1 IRS A-arms stripped, blasted powder coated & fitted with new bearings and seals. All new brake components, blasted & plated bearing recover.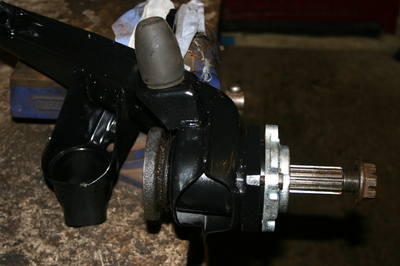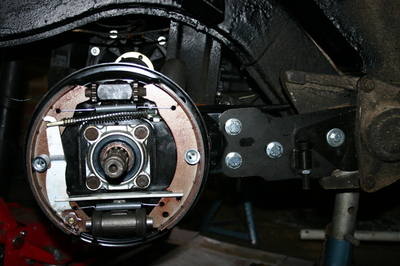 Brake pipes routed. Driveshaft test fitted.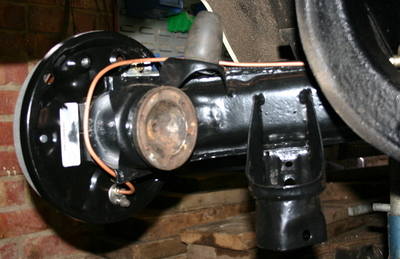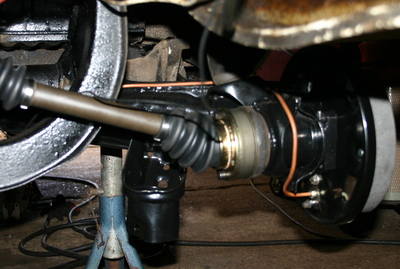 Heater tube through the main chassis rail is original, but years of condensation & trapped moisture under the insulation have taken its toll. New tube fitted through chassis sections.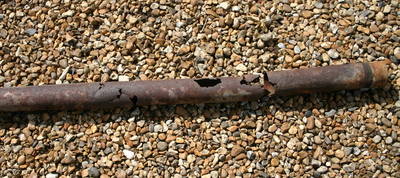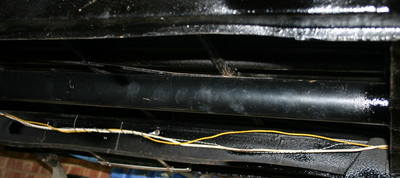 Engine layout improved, coil moved away from heat of exhaust, new heat exchangers & Vintage Speed exhaust system mock up.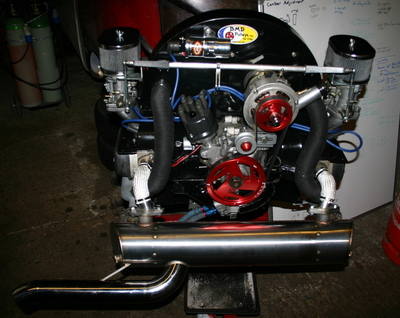 Boss TIG'd to the universal case blanking plate then plated ready for use with the oil temp' gauge sende. Breather box upgraded with a connection that can drain condensed oil back to the case.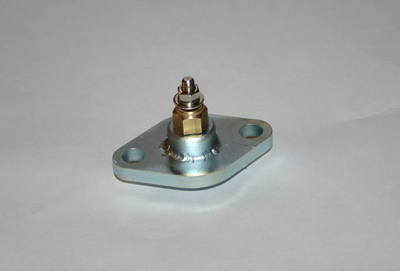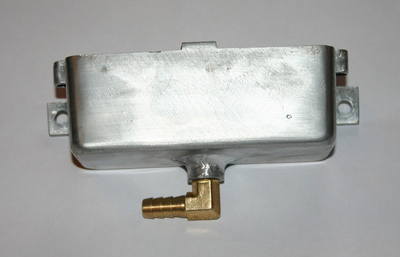 Breather hose routing improved & fuel line replaced with correct fuel clips.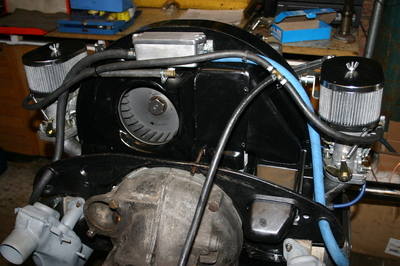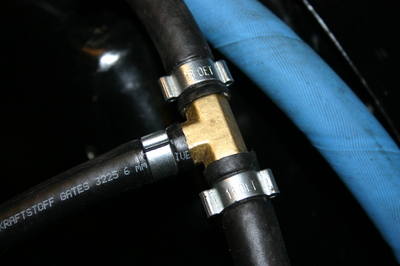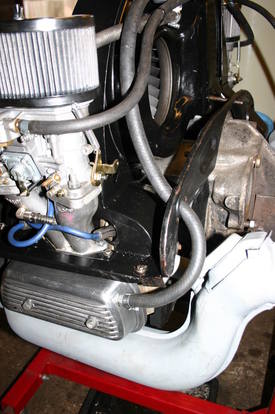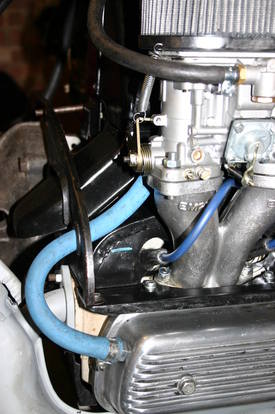 Exhaust flanges welded to heat exchangers & Vintage Speed exhaust fitted. Fuel hose replaced with new filter and route through body improved.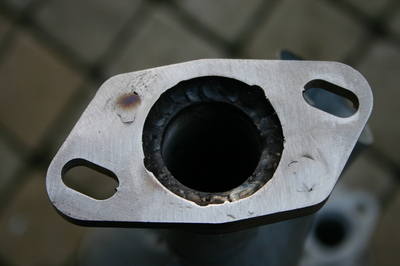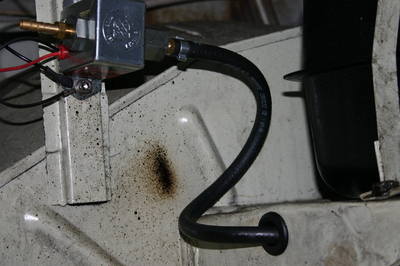 Steering rack conversion. CE outer column painted ready for install.