Locker Lid - Bench Seat
Standard bench seat & 1/3, 2/3 seat version
Toolchest Locker Lid

that we tested around Europe, powder coated in grey. Production version is finished in white powder coat.
Converts the open tool chest space into a locking compartment. Shown here on a 1/3 + 2/3 seat. It Also fits the earlier bench seat version.
Combination lock so no extra keys to loose. Code can be easily set by owner.
Simply lean the passenger seat forward to expose the factory tool chest.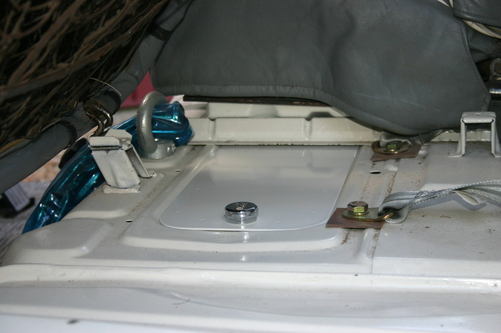 In the following fitting sequence the seat is removed to aid better photographs.
Slide the Locker Lid in, holding the lock end.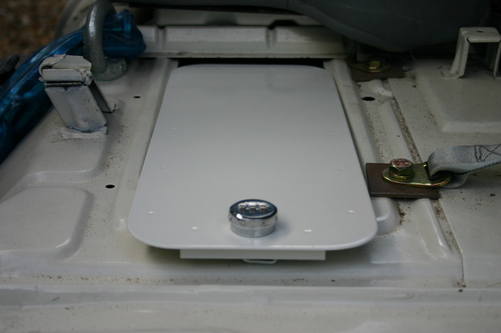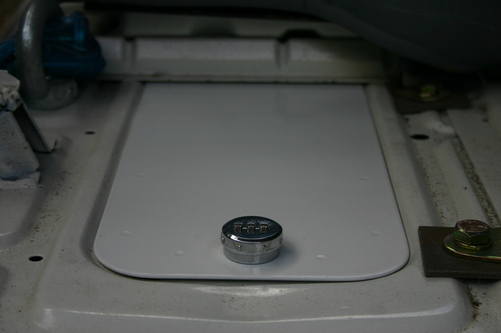 Press the Lid fully down and rotate the lock to secure.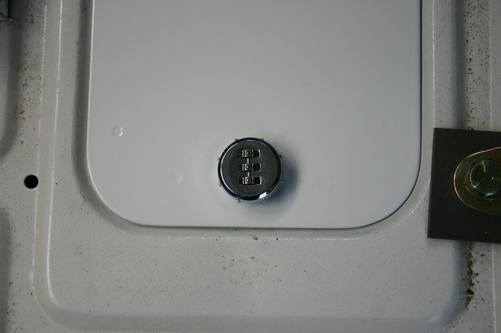 You can store all your valuables away from quick smash and grab thieves...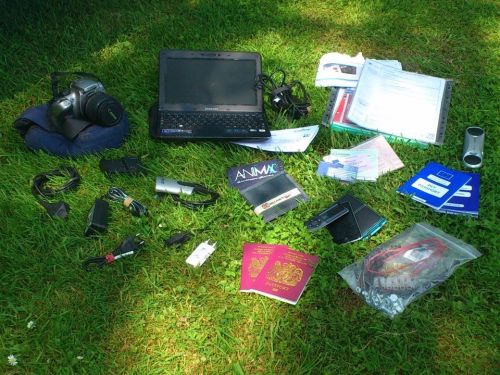 To help easy installation check the condition of the Toolchest recess before attempting to install your Locker Lid. Often the recess has been damaged through years of use as seen here.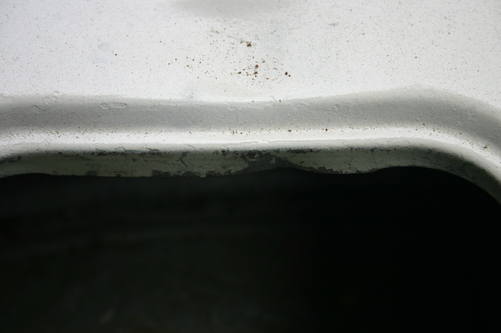 You will need to spend a few minutes straightening out these edges to allow the Locker Lid to drop into the recess.