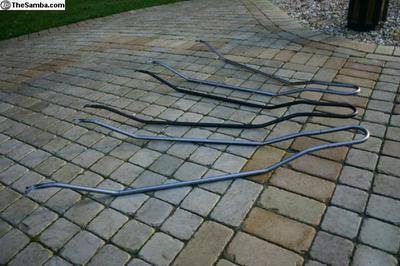 Splitscreen Pickup Spare Wheel Hangers
Repro' of the spare wheel hanger frame just in.

Very pleased with the look of them. As an example, the middle black hanger is OG, the bare metal versions are copies that were used for testing on the pickup.

Available now for sale powder coated satin black.