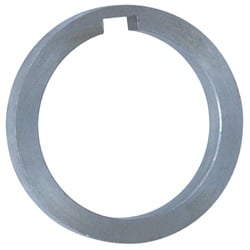 Crankshaft Racer Spacer
Eliminates stock gear spacer failure. Building a real screamer? Looking for 7000, 8000 and maybe even 9000 RPM? The most common failure at top RPM is the stock mild steel "horse shoe" gear spacer. It opens up under high stress and destroys the gear train and often the engine case. The new Crankshaft Racer Spacer slips completely around the crankshaft and forms a solid one-piece steel band that cannot fail.

The Crankshaft Racer Spacer fits all 40hp. 1300 1500 and 1600 based engines. Order yours today for ultra performance and security.