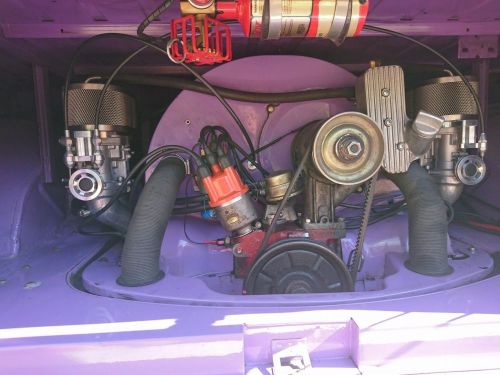 SyncLink Accel' Cable System - w/heat outlets
Bug or Bus Kit
Cable pull accel' linkage systems for IDF and DRLA type setups fitted to a Bug or Bus with heat exchangers.
Equal pull cable driven accel' linkage that does not go out of adjustment as the engine expands which is the main problem with push rod sytems & hex bar systems.

The kit comes in a semi-polished finish. This version is for shrouds with heat ducts.
Fan housing without heating duct version also available.
IDA systems are also available on a custom order basis at the same price as the above systems.
Please specify if fitting to a Bug or Bus.