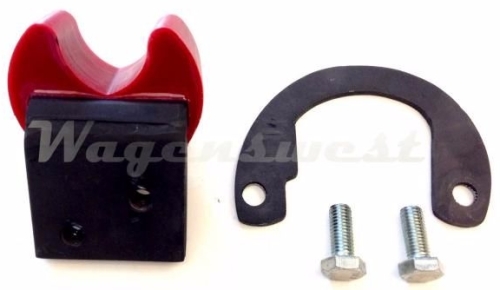 Early Gearbox Adaptor Mount Kit
Early Bus Gearbox Conversion Mount
This kit is made so you can install a later SA or IRS gearbox into your pre-'59 bus.
This adapter will not push your gearbox back, like the other adapters on the market, so your engine will have correct alignment.

Made with Polyurethane to help insulate the gearbox from the bus, this helps keep the noise down in the cab and cargo area, unlike the solid mount types that transmit vibration & noise into the cabin area.
Kit comes with one "lollypop mount" and retainer plate. This Lollipop is a simple solution to an age old problem.

Your type 2 nose cone might need to be trimmed to fit, as shown in the following photo.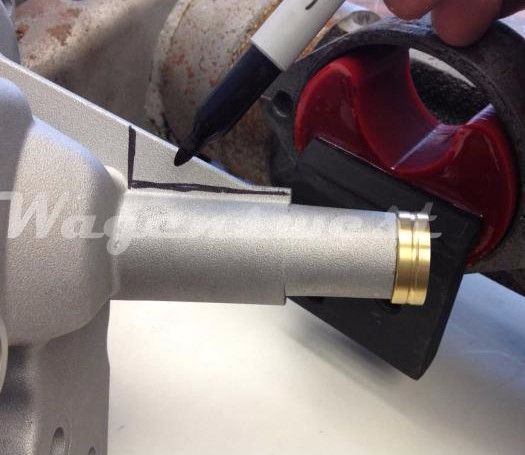 Example of mount mocked up on an early bus torsion housing.