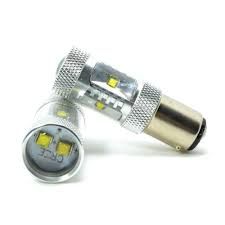 12v LED's - Stop/Tail
Upgrade LED bulb for 12v stop / tail lights.
Superior brightness & safety. Lower power consumption. Less heat.
(Sold as a pair)
Perfect for use with the early light unit upgrade unit
Be aware that some "cheap" Brazilian rear tail light units have equal spaced pin recesses on the stop/tail lights. German stop/tail lights have staggered pins to prevent incorrect bulb orientation. These LED's have the correct staggered pins so they will not fit Brazilian rear light units with equal spaced pins.