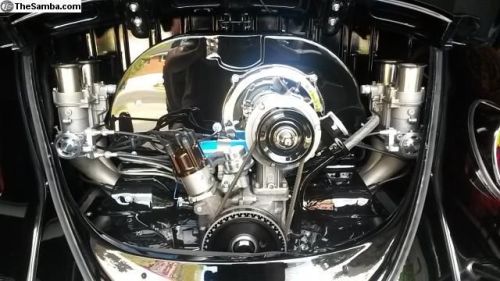 SyncLink Accel' Cable System - wo/heat outlets
DRLA Bug or Bus Kit
Cable pull accel' linkage systems for DRLA type setups fitted to a Bug or a Bus.
Equal pull cable driven accel' linkage that does not go out of adjustment as the engine expands which is the main problem with push rod sytems & hex bar systems.

The kit comes in a semi-polished finish. This version is only for shrouds without heat ducts.
Heat exchanger version is also available.

IDF & IDA systems are also available.
Please specify if fitting to a Bug or Bus.