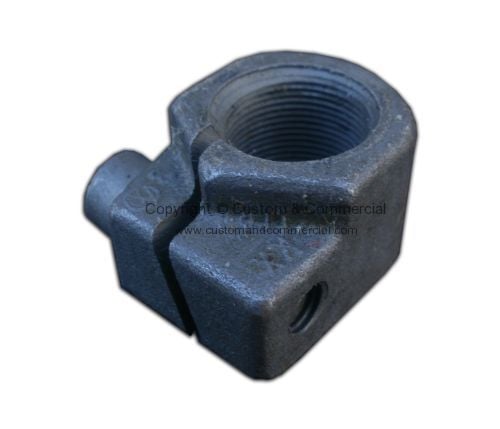 Front Hub Lock Nuts T2 64-onwards
Genuine Bay Window front locking hub nuts that can be retro fitted to late Split Bus spindles. Not to be confused with the very poor quality reproductions of these locking nuts.
Allows the removal of the factory lock-nuts / tab washer to replace with a simple to use pinch nut. Sold in pairs.
When replacing the brakes or bearings on a spindle, its the perfect time to clean the threads as often they have been damaged over the years.