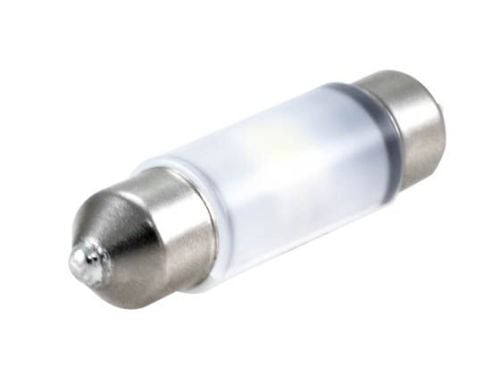 12v LED's - Interior Festoon
Bright white
Upgrade LED bulb for 12v interior lights.
Superior brightness & safety. Lower power consumption. Less heat.
These emit a bright light so eluminate the area better than the traditional bulbs.
LED festoon bulb with 360 degree light output, ideal for interior light fittings to spread the light in all directions. (note most LED's are directional so not as suitable for interior light fittings)
Available in 6000k bright white (150 Lumen) and 3000k soft warm white, so please chose your prefered type.
These bulbs typically last up to 50,000 hours so no worries about having to replace them again anytime soon.
(Sold individually)